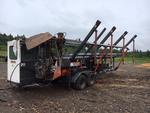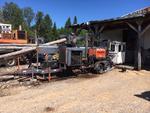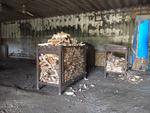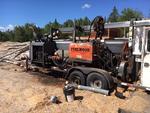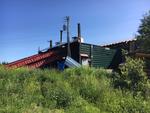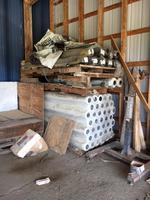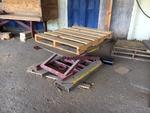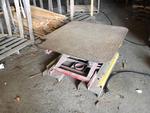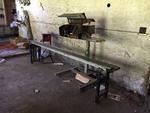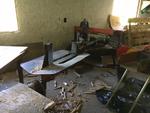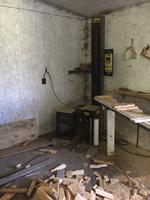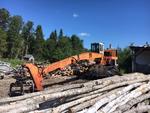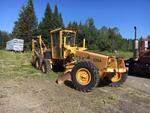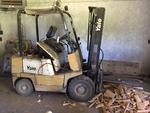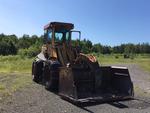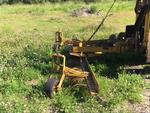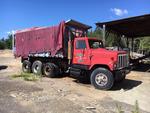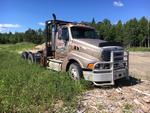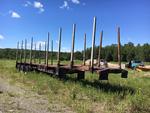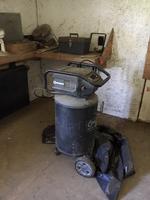 __SOME__

Auction 19-154
Secured Party's Sale By
PUBLIC TIMED ONLINE AUCTION 19-154
*************************************************
FIREWOOD PROCESSING & SUPPORT EQUIPMENT ~ HI-LIGHTS INCLUDE: MULTITEK 2040XP2 PROCESSOR - WOOD-PAKER 300 FIREWOOD WRAPPER - CONVEYORS - (2) KILN-DIRECT DRY KILNS
ROLLING STOCK ~ HI-LIGHTS INCLUDE: SERCO 270 LOG LOADER - STERLING ROAD TRACTOR - INT'L. FIREWOOD TRUCK - JOHN DEERE 570A ROAD GRADER - JOHN DEERE 544B WHEEL LOADER
*************************************************
ONLINE BIDDING BEGINS: SUN., JULY 21, 2019 AT 9AM
ONLINE BIDDING ENDS: MON., AUGUST 5, 2019 AT 1PM
*************************************************
RE: COMMERCIAL FIREWOOD PROCCESSOR
(BUSINESS CLOSED)
*************************************************
PREVIEW: MONDAY, JULY 29, 2019 FROM 10AM-12PM ~ LOCATION: 71 POND BROOK RD., EAGLE LAKE, ME



YOU MUST LOG ON TO PROXIBID.COM TO BID AT THIS SALE. CLICK ON PROXIBID LOGO ABOVE.

PARTIAL LISTING:
FIREWOOD PROCESSING & PACKAGING EQUIPMENT:
- 2004 MULTITEK MODEL 2040XP2 FIREWOOD PROCESSOR, JOHD DEERE DIESEL, W/ LIVE DECK, S/N: 7890604
- (2) 220-VOLT ELECTRIC WOOD SPLITTERS
- 1996 MULTITEK 30FT. FIREWOOD CONVEYOR, DRAG CHAIN
- DORNER 10FT. X 8IN. CONVEYOR
- (2) KILN-DIRECT MODEL QFK-220811 DRY KILNS, S/N: 00104 & 00105
- WOOD-PAKER MODEL 300 FIREWOOD WRAPPER/HEAT SHRINK WRAP PACKAGING MACHINE
- IPM 10/10 R SERIES,MODEL LP PPS LOW PROFILE FILM STRETCH WRAPPER, S/N: 99-245
- (2) PALAX 345 PACKING STANDS
- (2) SAXON 5 BAG SEALERS, MODEL 5882
- (2) SOUTHWORTH PALLET SPRING TABLES

ROLLING STOCK:
- 2003 SERCO MODEL 270 LOG LOADER S/N: L-5788 ON 1982 INT'L. PAYSTAR CARRIER, S/N: 1HTD3217X30B14782
- 2001 STERLING LT9522 ROAD TRACTOR, S/N:
- 1998 STAIRS 4- BUNK LOG TRAILER
- 1987 INT'L. MODEL 2574 TRUCK, DETROIT DIESEL, 3-AXLE W/ FIREWOOD DUMP BODY, S/N: 1HTZPGCT6HH489506
- STAIRS 3-AXLE LOG TRAILER
- 1985 JOHN DEERE MODEL 570A ROAD GRADER, 11'10" MOLD BOARD, 10' ROCK RAKE, S/N: 37076042231
- 1975 JOHN DEERE MODEL 544B WHEEL LOADER, S/N: 229433T

REMOVAL: REMOVAL WILL BEGIN ON MON, AUG 5TH FROM 2-4PM & TUES, AUG 6TH FROM 8AM-2PM.

RIGGING: INDIVIDUAL PURCHASERS AND COMPANIES CONDUCTING THEIR OWN RIGGING MUST PROVIDE EVIDENCE OF AUTO INSURANCE, WORKERS COMPENSATION INSURANCE AND A CERTIFICATE OF LIABILITY INSURANCE WITH A MINIMUM OF $1,000,000 GENERAL LIABILITY TO CONDUCT ANY RIGGING ONSITE. Rigging Companies conducting business at the auction sites must provide a certificate of insurance stating coverage of a minimum of $1,000,000.00 General liability insurance prior to beginning removal. It is the purchaser's responsibility to provide to the auctioneer the proof of liability insurance. Additional insured will be required on the certificate of insurance.

DISCONNECTS: Purchaser is responsible for all disconnects. Disconnects are to be performed within the guidelines of industry-accepted standards and are to be performed by a qualified, licensed technician. Any disconnect will be conducted in observance of current guidelines, statues, laws, and policies of the federal, state, and local agencies and/or other governing parties.

DAMAGES: Buyer does hereby indemnify and hold harmless Auctioneer and Sellers from any and all damages and claims of any type whatsoever, caused during the auction or arising out of the auction, or by the removal of the merchandise purchased. Buyer will be held responsible for any damage Buyer may create to the real property, other merchandise at the sale, or parties during the removal process. The Buyer, whether acting as principal, agent, officer or director of a company or otherwise, in any capacity whatsoever, and the company Buyer represents, both jointly and severally agrees to indemnify and save harmless Auctioneer and Seller and their employees, agents, and attorneys, and real property owner from any and all actions, causes of action, suits, damages, costs, and losses of any nature, including injury and death, arising from the purchase or use of any merchandise, or the attendance or participation of Bidder, his/her agents or employees, at the auction and/or on the auction site whether before, during, or after the auction.
TERMS: Valid credit card required to bid. Payment will be by Cash, Certified US Funds, Visa/MC, Bank Check, Wire Transfer. Buyer to pay all wire transfer fees. 17% Buyer's Premium. Purchaser responsible for all costs associated with removal and disconnects of items purchased. For more information call (207) 885-5100 and request auction number 19-154. Richard J. Keenan #236. Our 47th Year & 8,069th Auction.