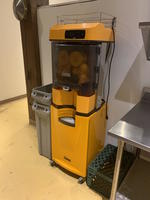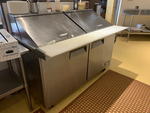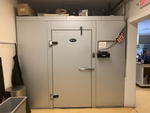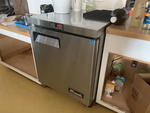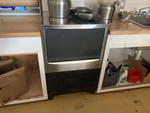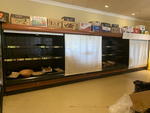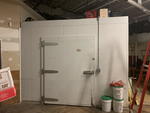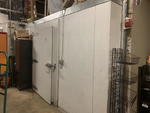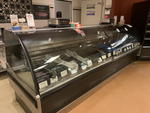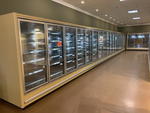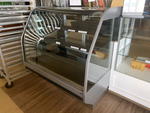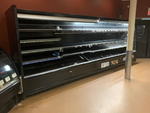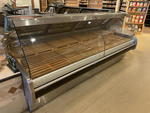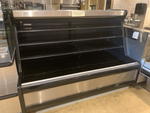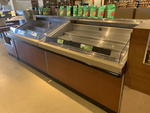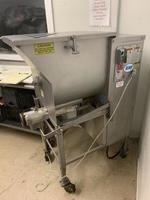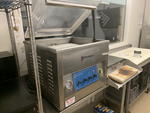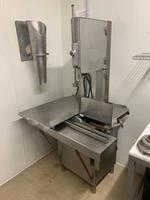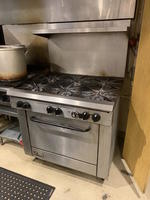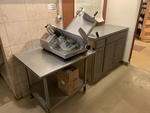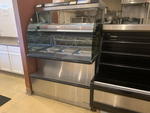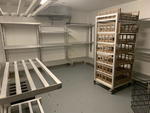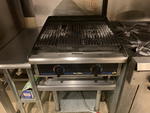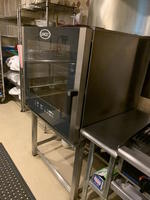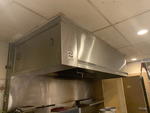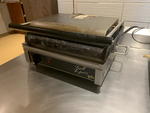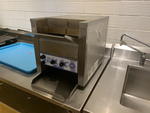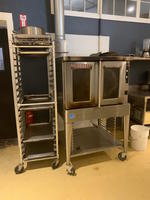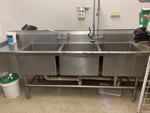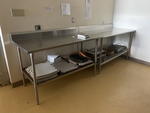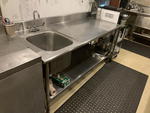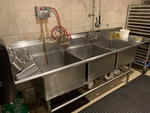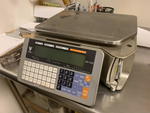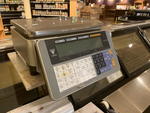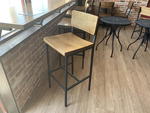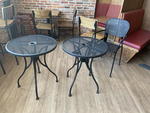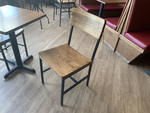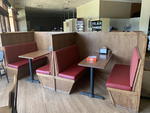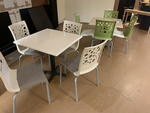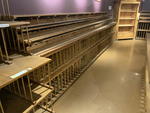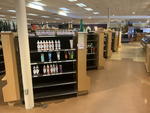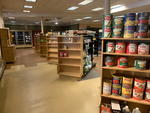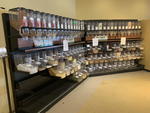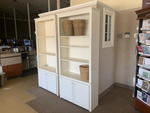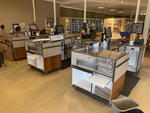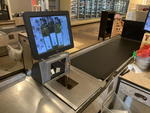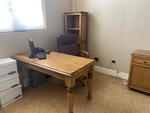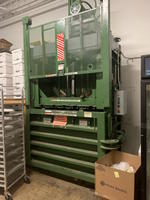 Auction 19-180

SECURED PARTY'S SALE BY


PUBLIC TIMED ONLINE AUCTION 19-180
*************************************************************
MEAT/DELI EQUIPMENT - SANDWICH PREPS - SLICER - PANINI GRILLS - CONVECTION OVEN - SOUTHBEND RANGE - GONDOLA SHELVING - DISPLAY CASES - WALK-IN COOLER - DELI CASES - POINT OF SALE SYSTEM - CARDBOARD BALER - STAINLESS STEEL
*************************************************************
RE: PHILBRICK'S FRESH MARKET, PORTSMOUTH, NEW HAMPSHIRE
*************************************************************
ONLINE BIDDING BEGINS: SUNDAY, AUGUST 11, 2019 AT 9AM

ONLINE BIDDING ENDS: TUESDAY, AUGUST 27, 2019 AT 1PM
(STAGGERED END TIMES)
*************************************************************
PREVIEW DATE: MONDAY, AUGUST 19, 2019 FROM 10AM-11AM.
775 LAFAYETTE ROAD, PORTSMOUTH, NEW HAMPSHIRE



YOU MUST LOG ONTO PROXIBID.COM TO BID AT THIS SALE. CLICK ON PROXIBID LOGO ABOVE.

STAGGERED END TIMES: The Timed Online Auction will be utilizing a staggered end time of (10) Lots ending every (2) minutes. Extending bidding will continue into the next end time until there is no bid for a full 2 minute period. (Lots 1-10 end at 1PM, Lots 11-20 end at 1:02PM, Lots 21-30 end at 1:04PM, etc. unless the lot is in extended bidding.)

REFRIGERATION
- ARNEG LACOLLE FRUIT 12' PROMOTIONAL ISLAND
- ARNEG KOBE 6'2" GC REFRIGERATED CASE
- ARNEG CHAMPAGNE 6' REFRIGERATED WALL CABINET
- ARNEG VF06 8' GC MULTIDECK MERCHANDISERS
- ARNEG SVF0 12' REFRIGERATED DELI CASE
- ARNEG YORK 8' GC DELI CASE
- ARNEG PL05E 4' GC MERCHANDISER
- (2) ARNEG YORK 12'4" GC DELI CASES
- HILL PHEONIX 24' & 20' ON5DM8 & ON5DM12 LOW FRONT MULTI-DECK MERCHANDISERS
- HILL PHEONIX 213075BFL48R RETAIL DELI CASE
- ZERO ZONE 2RVMC30-B REACH IN DISPLAY COOLERS
- ZONE ZERO 5RVZC30, 3RVZC30 & 2RVZC30 REACH-IN DISPLAY FREEZERS
- STARK PRODUCTS LOBSTER TANK
- DROP IN SALAD BAR W/ SNEEZE GUARD
- AMERIKOOLER WALK-IN COOLER
- CONTINENTAL SW72-18M SANDWICH PREP
- (2) MIGALI 5' MEGA TOP SANDWICH PREPS, MODEL C SP 60-24BT
- (2) MIGALI 27" UNDERCOUNTER REFRIGERATOR MODEL C-U27R, S/N: C-U27R04216042500920002
- 2012 ZUMEX VERSATILE PRO CITRUS JUICER
- HOSHIZAKI KM-BAH ICE CUBER W/ BUILT-IN STORAGE BIN, AIR-COOLED.
- BARKER 4' REMOTELY REFRIGERATED LIGHTED BLF-48R BAKERY DISPLAY CASE, CURVED FRONT GLASS

MEAT/DELI EQUIPMENT
- BIZERBA MANUAL DELI SLICER MODEL GSP-H
- HOBART 5614 MEAT SAW
- BIRO AFMG-24 MIXER GRINDER
- PROMAX TC420-F-C VACUUM SEALER
- HEAT SEAL 625A HEAT SEALER
- HEAT SEAL 600A HEAT SEALER
- ATLANTIC 2-TIER SELF-SERVICE HOT FOOD UNIT, MODEL NAN4836

KITCHEN & SUPPORT EQUIPMENT
- BLODGETT BDO-100-G-ES SINGLE DECK, STANDARD DEPTH GAS CONVECTION OVEN
- UNOX CHEFTOP COMBI OVEN
- SOUTHBEND 6-BURNER RANGE
- SOUTHBEND RAPID STEAM R2 STEAMER
- 8' STAINLESS STEEL HOOD
- STAR STARMAX 24" GRIDDLE
- BELLECO JT2-HC COUNTERTOP CONVEYOR TOASTER
- AVANTCO CTA7001 CONVEYOR TOASTER
- UNIVEX PPRESS1.5R PANINI PRESS
- (4) STAR GRILL EXPRESS GX14IG SANDWICH GRILLS
- ADCRAFT IND-C208V INDUCTION COOKER
- MAGIC CHEF MICROWAVE
- AMANA RMS10DS COMMERCIAL MICROWAVE
- WARING PRO COMMERCIAL BLENDER
- CHANNEL ALUMINUM SHEET PAN CART
- NUMEROUS WIRE RACKS
- STAINLESS STEEL STOCK POTS
- STAINLESS STEEL INSERTS
- PLASTIC INSERTS
- FRY PANS
- SAUCE PANS
- FULL-SIZE & HALF-SIZE SHEET PANS
- ANTI-FATIGUE MATS
- WASTE CANS
- PLASTIC DUNNAGE RACKS

STAINLESS STEEL
- (2) EAGLE 3-BAY STAINLESS STEEL SINKS
- EAGLE STAINLESS STEEL HAND SINK
- STAINLESS STEEL TABLE WITH BUILT IN SINK
- STAINLESS STEEL 1-BAY POT SINK
- EAGLE STAINLESS STEEL CART
- ALUMINUM FRAME POLY TOP CUTTING TABLE
- KELMAX 4H2977 & 4H4482 ALUMINUM CANTILEVER SHELVING
- KELMAX ALUMINUM BREAD CART
- JOHN BOOS HAND SINK MODEL W-KVMB - SSP-X
- JOHN BOOS 9'x30" WORK TABLE MODEL ST6R5-3010SSK
- (2) JOHN BOOS 7'x30" WORK TABLES MODEL ST6R5-3084SSK
- (3) JOHN BOOS 5'x30" WORK TABLES MODEL ST6R5-3060SSK
- JOHN BOOS 4'x30" WORK TABLE MODEL ST6R5-3048SSK
- JOHN BOOS 3'x30" WORK TABLE MODEL ST6R5-3036SSK
- (3) JOHN BOOS 5'x16" WALL SHELVES MODEL BHS1660-16/304
- (2) JOHN BOOS 7'x16" WALL SHELVES MODEL BHS1684-16/304
- JOHN BOOS 9'x16" WALL SHELF MODEL BHS16108-16/304
- JOHN BOOS DROP IN SINK MODEL PB-DISNK20162-X
- JOHN BOOS 3 COMPARTMENT SINK MODEL 3B8244-2D18X

SCALES
- (4) DIGI SM-5100 SCALE PRINTERS
- AVERY BERKEL M100 SCALE PRINTER
- AVERY BERKEL IM100 SCALE
- AVERY BERKEL GM100 SCALE PRINTER

DINING FURNITURE
- (15) DINING CHAIRS
- (4) STOOLS
- (6) 2'x2' TABLES
- (3) 18"x2' TABLES
- (2) PATIO TABLES
- (2) HIGH CHAIRS
- 2-SECTION BOOTH UNIT

DISPLAYS & SHELVING
- (10) PINE HUTCHES
- WOOD DISPLAY RACKS
- WOODEN BARRELS
- VARIOUS DISPLAY RACKS
- (4) PINE 5-SHELF BOOKCASES
- ASSORTED WOOD WINE RACKS
- PRODUCE DISPLAY CART
- (8) ROWS OF BLACK GONDOLA SHELVING
- CANDY/NUT GRAVITY BIN DISPENERS

POINT OF SALE SYSTEM & OFFICE FURNITURE
- 2016 NCR FRONT END POINT OF SALE REGISTER SYSTEM, 5-USER, W/ MODEL 957-5300-9090 REAL POS 15" LED TOUCH DISPLAYS, SCANNERS, PRINTERS
- L-SHAPED OFFICE DESK W/ 2-DRAWER LATERAL FILE CABINET
- (2) HON 4-DRAWER LATERAL FILE CABINETS
- MURATEC F-300 PRINTER
- HON 3-DRAWER FILE CABINET
- SIDE TABLE
- SIDE ARM CHAIRS
- WRITING DESK
- BOOKCASE
- PAPER SHREDDER

SUPPORT EQUIPMENT
- CARDBOARD BALER
- 60+ SHOPPING CARTS
- UTILITY CARTS
- U-CARTS
- PALLET JACK
- LIGHT DUTY PARTS SHELVING
- ALUMINUM DOCK PLATE
- METAL STORAGE CABINET
- RUBBERMAID MOP CART
- RIDGID WET/DRY VACUUM
- PAPER PRODUCTS

RIGGING: INDIVIDUAL PURCHASERS AND COMPANIES CONDUCTING THEIR OWN RIGGING MUST PROVIDE EVIDENCE OF AUTO INSURANCE, WORKERS COMPENSATION INSURANCE AND A CERTIFICATE OF LIABILITY INSURANCE WITH A MINIMUM OF $1,000,000 GENERAL LIABILITY TO CONDUCT ANY RIGGING ONSITE. It is the purchaser's responsibility to provide to the auctioneer the proof of liability insurance. Additional insured will be required on the certificate of insurance.

DISCONNECTS: Purchaser is responsible for all disconnects. Disconnects are to be performed within the guidelines of industry-accepted standards and are to be performed by a qualified, licensed technician. Any disconnect will be conducted in observance of current guidelines, statues, laws, and policies of the federal, state, and local agencies and/or other governing parties.

DAMAGES: Buyer does hereby indemnify and hold harmless Auctioneer and Sellers from any and all damages and claims of any type whatsoever, caused during the auction or arising out of the auction, or by the removal of the merchandise purchased. Buyer will be held responsible for any damage Buyer may create to the real property, other merchandise at the sale, or parties during the removal process. The Buyer, whether acting as principal, agent, officer or director of a company or otherwise, in any capacity whatsoever, and the company Buyer represents, both jointly and severally agrees to indemnify and save harmless Auctioneer and Seller and their employees, agents, and attorneys, and real property owner from any and all actions, causes of action, suits, damages, costs, and losses of any nature, including injury and death, arising from the purchase or use of any merchandise, or the attendance or participation of Bidder, his/her agents or employees, at the auction and/or on the auction site whether before, during, or after the auction.

TERMS: Payment in US FUNDS by Certified Check or Visa/MC ONLY. 17% Buyer's Premium. Purchaser responsible for shipping arrangements. Auction Company does not provide shipping, packaging or handling services. For more information contact Auctioneer's office at (207) 885-5100 and request auction #19-180, Stefan P. Keenan, License #2823. Our 47th Year & 8,088th Auction.