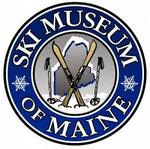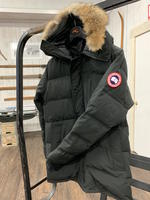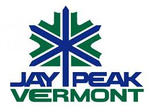 Lot 2 - Jay Peak Winter Getaway Package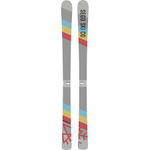 Lot 3 - Cleaver 88 Skis, 171CM


Lot 4 - Nordic Ski Package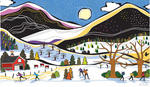 Lot 5 - Touring Farming Land Print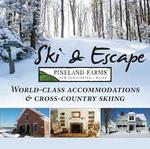 Lot 6 - Pineland Nordic Package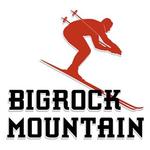 Lot 7 - Skiing at Big Rock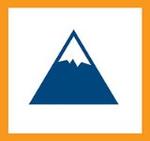 Lot 8 - Sugarloaf Winter Getaway Package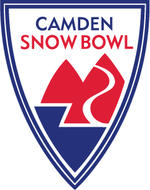 Lot 10 - Camden Winter Getaway Package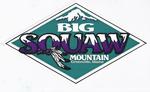 Lot 11 - Skiing Big Sqaw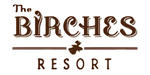 Lot 11 - Birches Resort Winter Getaway Package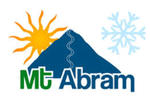 Lot 12 - Skiing at Mt. Abram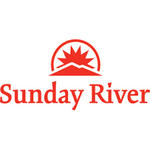 Lot 12 - Sunday River Winter Getaway Package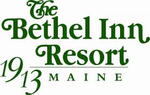 Lot 13 - Bethel Inn Nordic Getaway Package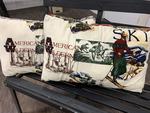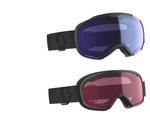 Lot 15 - Men's & Women's Scott Goggles

Auction 19-255

PUBLIC TIMED ONLINE BENEFIT AUCTION 19-255


*************************************************************
ALPINE & NORDIC GETAWAY PACKAGES WITH SKIING AT SUGARLOAF, SUNDAY RIVER, MT. ABRAM, CAMDEN SNOW BOWL, SQUAW MTN., BIG ROCK, JAY PEAK, PINELAND FARMS, CARTER'S XC CENTER & BETHEL INN - ALPINE SKIS - SKI APPAREL - CLAUDIA DILLER FRAMED PRINT *************************************************************
RE: SKI MUSEUM OF MAINE 4TH ANNUAL FALL ONLINE AUCTION
*************************************************************
ONLINE BIDDING BEGINS: SAT., NOV. 16, 2019 AT 9AM
ONLINE BIDDING ENDS: MON., DEC. 2, 2019 AT 1PM
(STAGGERED END TIMES)
*************************************************************



CLICK THE PROXIBID BUTTON TO BEGIN BIDDING!

AUCTION LOT LISTING:
1 - Canada Goose Down Men's Carson Parka - A $1,050 Value
Donated by Kittery Trading Post

2 - Jay Peak Winter Getaway Package, Lift Tickets, Lodging. An $850 Value
Donated by Ken Cutcliffe - Great Events & Escapes, LLC.
(2) Night stay
(2) Adult lift tickets to Jay Peak

3 - Cleaver 88 171cm Skis. An$860 Value
Donated by Sego Ski Co.
The Cleaver 88 from Sego is the perfect ski for ripping up the hard pack or pounding through the bumps. Directional moustache rocker rockets you into a turn while the camber and flat tail spring you into your next turn. Sego uses a poplar wood core with triaxial fiberglass laminates for an energetic ride down the mountain. Titanal stringers run the entire length of the ski for extra stability and edge hold when you really put the pedal to the metal. VDS rubber dampens out vibrations when the snow gets firm and the ski wants to rattle. If you want a powerful ride for the groomers or bumps that love to go fast down the fall line at medium radius turns, the sego cleaver 88 is the ski for you. Titanal stringers - poplar wood core - VDS rubber - 1.4mm base - triaxial fiberglass - oversized edges - directional moustache rocker.

4 - Nordic Ski Package, $285 Value
Carter's Family Nordic Center Family Ski Pass
Waxing Kit

5 - Framed Claudia Diller "Touring Farmland" print. A $500 Value
Donated by Claudia Diller

6 - Pineland Nordic Winter Getaway Package. An $1,172 Value
(2) Night stay w/cross country or snowshoe pass. Stay (2) nights in Denekas guest house located on a hilltop overlooking the rolling pastures of pineland farms. Denekas house offers stylish character and comfortable amenities. Warm your spirits fireside in the elegant living room, entertain in the formal dining room and put your feet up in the cozy TV room. In the morning, from the private porch, watch the sunrise over the hills. During your 2-nights stay in cozy accommodations enjoy 2-days of Nordic skiing on 30 kilometers of professionally designed and groomed trails, taking in the views of the Maine forest and farm land. While at pineland farms visit the market & welcome center for delicious breakfast and lunch options and to take advantage of all the other activities like ice skating, sledding, educational programs and so much more!

7 - The County Winter Getaway Package a $598 Value
(2) Night Stay at the Hampton Inn, Presque Isle
Ski Options:
Big Rock, Mars Hill, (2) adult lift tickets
Nordic Heritage Center
Boulder Nordic East Nordic Wax Kit

8 - Sugarloaf Area Winter Getaway Package. An $850 Value
Donated by Sugarloaf Mountain
(2) Night stay at the Sugarloaf Inn w/ Dinner
Sugarloaf Mountain Resort, (2) adult lift tickets
$50 Gift Certificate to The Rack
$100 Gift Certificate to D'Ellies

9 - Lake Louise Gold Card. A $400 Value
Lake Louise Gold Card - Ski Free Days 1, 4, 7 & 20% Off Days 2,3,5,6 Plus Discounts For Lodging And Dining!

10 - Camden Area Winter Getaway Package. A $596 Value
(1) Night stay at the Lord Camden Inn
(2) Adult lift tickets to Camden Snow Bowl
$50 Gift Certificate to Boynton-McKay Food Co.
Sidecountry Sports Ski Tuning

11 - Birches Resort Winter Getaway Package. A$625 Value
(2) Night stay at the Birches Resort, with breakfast, XC Trail Fees
(4) Adult lift tickets, Squaw Mountain

12 - Sunday River Area Winter Package. An $885 Value
(2) Night stay at the River View Resort
(2) Adult lift tickets to Sunday River Resort
(2) Adult lift tickets to Mt. Abram
(2) Day High-End Ski Rental from Sport Thoma,
(2) Lunches at the Good Food Store
$50 Gift Certificate to the Sudbury Inn

13 - Bethel Nordic Winter Getaway Package. A $475 Value
(2) Night stay at the Bethel Inn, with breakfast
(2) Day XC pass

14 - Ski Décor. A $74 Value
(3) Oversized pillows w/ Ski Motif

15 - Ski Hot Men's & Women's Goggles. A $160 Value
Donated by S. Hendricks
Men's Faze II Goggles
Women's Muse Pro Goggles.

REMOVAL/PICKUP: Winning Bidders should contact the Ski Museum of Maine at:
Mail: PO Box 359, Kingfield, ME 04947
Email: info@skimuseumofmaine.org
Phone: (207) 265-2023

TERMS: Valid credit card required to bid. Payment by Visa/MC only. 6% Buyer's Premium. Purchaser responsible for shipping arrangements. For more information contact Auctioneer's office at (207) 885-5100 and request auction #19-255. Richard J. Keenan #236. Our 47th Year & 8,164th Auction.