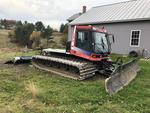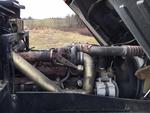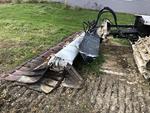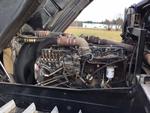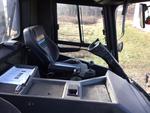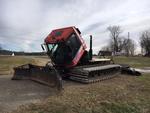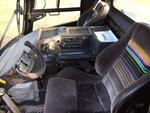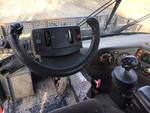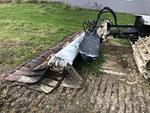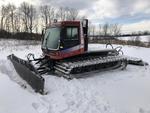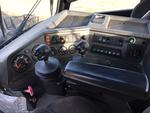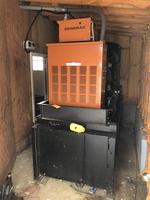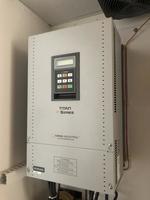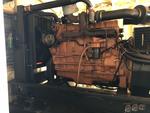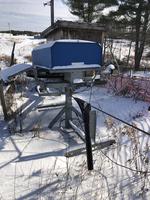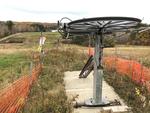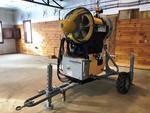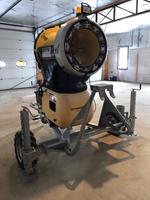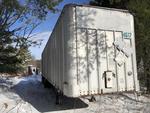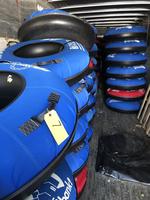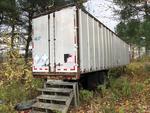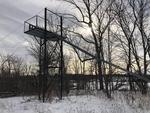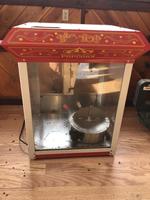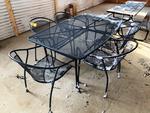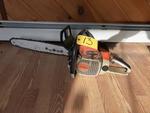 Auction 20-4E
SECURED PARTY'S SALE BY
PUBLIC TIMED ONLINE AUCTION 20-4E
*************************************************
SNOW GROOMER, SNOWGUN & SNOW TUBING EQUIPMENT - GENSET
*************************************************
ONLINE BIDDING BEGINS: SUNDAY, DECEMBER 8, 2019, 9AM
LOTS START CLOSING: MONDAY, JANUARY 6, 2020, 1PM
*************************************************
RE: ASSETS OF FORMER G.O. TUBING INC.

*************************************************
PREVIEW: MONDAY, DECEMBER 16, 2019 FROM 10-12PM,
60 ALDER PARK ROAD, CHINA, ME

YOU MUST LOG ON TO PROXIBID.COM TO BID AT THIS SALE. CLICK ON PROXIBID LOGO ABOVE.

STAGGERED END TIMES: The Timed Online Auction will be utilizing a staggered end time of (1) Lot ending every (5) minutes. Extending bidding will continue into the next end time until there is no bid for a full 2 minute period. (Lot 1 ends at 1PM, Lot 2 ends at 1:05PM, Lot 3 ends at 1:10PM, etc. unless the lot is in extended bidding.)

Real Estate being sold on-site on Monday, January 6, 2019 at 10am.
To View The Real Estate Auction Website
Click Here.

AUCTION CATALOG:
LOT # DESCRIPTION
01 - 1996 KASSBORHER PISTEN BULLY SNOW GROOMER & TILLER MODEL PB280D, 12,451 HOURS, S/N: WKK81400001011696 DIESEL ENGINE, 17' ALL-WAY SNOW PLOW W/ 58"W TRACKS, 14' KASSBORHER TILLER

02 - 2012 TECHNOALPIN MMS-P-M PREMIUM MANUAL MOBILE SNOWGUN ELECTRIC MOBILE FAN SNOWGUN, TRAILER MOUNTED, W/ JACK STABILIZERS, 480 VOLT, 33A, 60HZ, S/N: MM1201861310

03 - 2001 GENERAC 155KW DIESEL GENSET, FUEL TANK, SWITCHGEAR & ELECTRICAL MODEL 1545030100, 193.7 KVA, 155KW, 3PH. 327 HOURS. ELECTRICAL: 3-SQD H362RB KNIFE SWITCH, 1-SQD NC385HR 3 PHASE PANEL, 1-125AMP BOLT ON 3 PHASE BREAKER, 1-90 AMP BOLT ON BREAKER 3 PHASE, 1-PERFORMANCE AND PROTECTION DRIVES V1000 KLC SERIES OUTPUT FILTER, 2-VIK100A00 PERFORMANCE AND PROTECTION DRIVE, 1-HDR DRIVE REACTOR HDRF3L MOTOR AMPS 96, 1-480VOLT-120VOLT TRANSFORMER 200 VA B200BTC13JKF SERIES 2

03A - 2013 FRANKLIN ELECTRIC 60HP INDUSTRIAL WATER PUMP W/ CONTROL PANEL & DRIVE, TITAN P SERIES CERUS INDUSTRIAL ELECTRIC DRIVE 60 HP APPLICATION CI-075-P4

04 - BRUCKSCHLOGL CO. LTD TUBING LIFT, 285'+/- RUN, CABLE & TOW HANDLES, SAFETY TRIPS & SHUT-OFFS, 480 VOLT 3-PH., S/N: 1730TV-02-003. ELECTRICAL: 4-460 C7W LIVITON FEMALE PLUGS, 2-60AMP MALE PLUGS

05 - ZIPLINE TOWER & (4) 1,000'+/- ZIPLINE CABLES TOWER IS 20'H W/ 12' X 6' PLATFORM, 40' X 2' GALVINIZED ACCESS RAMP

06 - METAL FRAME, WOOD TOP PICNIC TABLE

07 - (114) TUBE PRO 41" DIA. HARD BOTTOM SNOW TUBES SINGLE RIDER, 20" INNER DIA., RUBBER INNER TUBE, HARD POLYETHYLENE PLASTIC BOTTOM, HD DENIR POLYESTER TOP

08 - JET SLED XL PACK SLED

09 - 1974 STRICK 42' STORAGE TRAILER 2-AXLE, 12'8"H, REAR SWING DOORS, S/N: 173988

10 - NORTHERN TRAIL BIG TOP POPCORN CABINET MODEL BW825CR

11 - DELTA 2-SPEED 16" SCROLL SAW

12 - LOT: HORSE SHOES, STEP LADDER, SIFTER, CABLE

13 - STIHL WOOD BOSS CHAINSAW MODEL 028AV

14 - LOT: LONGHANDLED TOOLS, SAFETY TRIANGLES, SPRINKLER

15 - LOT: EXERCISE BALLS, PET BED, STREET SIGN, SPORT NET

16 - 6PC. METAL PATIO SET, TABLE & 5-CHAIRS

17 - GARDEN BENCH

18 - PATIO HEATER, LP GAS


REMOVAL: TUESDAY, JANUARY 17 FROM 9AM-12PM.

REMOVAL OF MERCHANDISE: No items may be removed until complete payment has been received. Buyers are required to make their own shipping arrangements and bring own equipment for loading/removal purposes.

TERMS: Valid credit card required to bid. Payment will be by Cash, Check w/ Bank Letter, Wire Transfer or Visa/MC. 15% Buyer's Premium. Purchaser responsible for shipping & handling costs. For more information call (207) 885-5100 and request auction number 20-4E. Richard J. Keenan #236. Our 48th Year & 8,165th Auction.