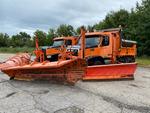 2002 VOLVO VHD PLOW TRUCK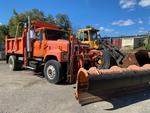 2001 INTERNATIONAL 2554 4X2 PLOW TRUCK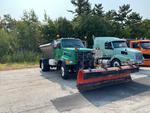 2000 STERLING L7500 SERIES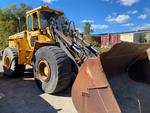 1991 VOLVO L120 WHEEL LOADER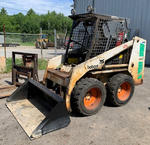 1986 BOBCAT 642B SKID STEER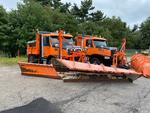 2003 VOLVO VHD PLOW TRUCK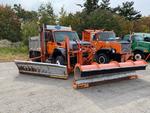 2011 INT 7400 4X2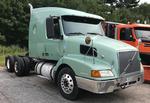 2001 VOLVO VNL T/A TRACTOR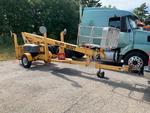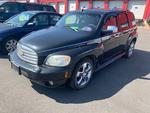 2008 CHEVROLET HHR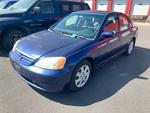 2003 HONDA CIVIC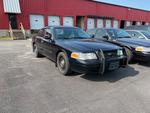 2011 FORD CROWN VICTORIA SEDAN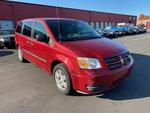 2008 DODGE GRAND CARAVAN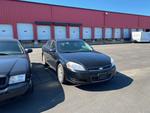 2007 CHEVY IMPALA SEDAN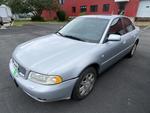 2001 AUDI A4 SEDAN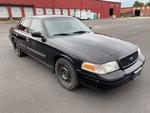 2009 FORD CROWN VICTORIA SEDAN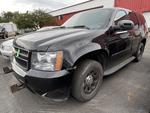 2013 CHEVY TAHOE SUV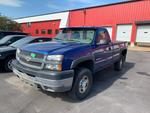 2004 Chevy 2500 4x4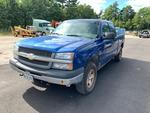 2003 CHEVY 1500 EXT CAB 4X4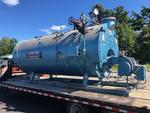 2006 SUPERIOR PROCESS BOILER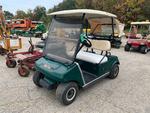 2011 CLUB CAR GOLF CART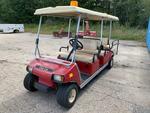 2009 CLUB CAR VILLAGER 6-PASSENGER GLOF CART, GAS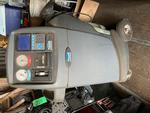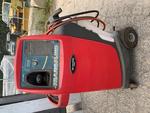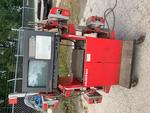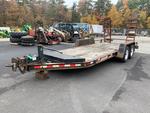 2001 Contrail 2 axle Equipment trailer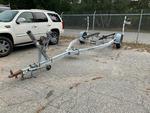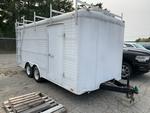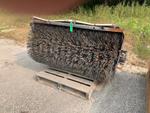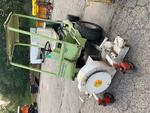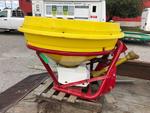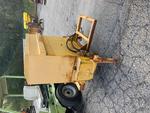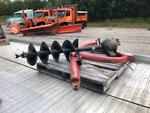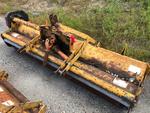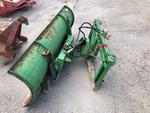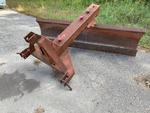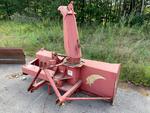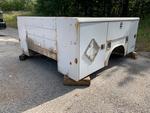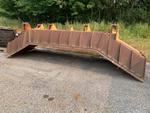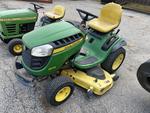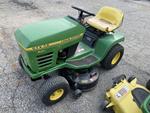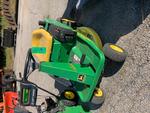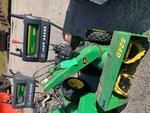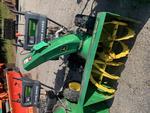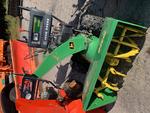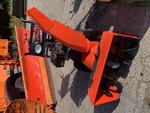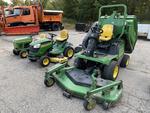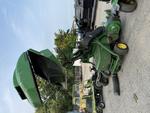 Auction 20-142
48th ANNUAL FALL CONSIGNMENT AUCTION 20-142

CONSTRUCTION EQUIPMENT - ATTACHMENTS & SUPPORT EQUIPMENT - TRUCKS - TRAILERS - VEHICLES - RECREATIONAL ITEMS - LAWN & GARDEN
**************************************************************************
FEATURING SURPLUS EQUIPMENT OF THE MAINE TURNPIKE AUTHORITY - CONTRACTORS - MUNICIPALITIES - DEALERS & OTHERS
*************************************************************************
LOCATION: KEENAN AUCTION COMPANY AUCTION FACILITY
1 RUNWAY RD., SOUTH PORTLAND, MAINE
*************************************************************************
ONLINE BIDDING BEGINS: SUNDAY, OCTOBER 4, 2020 AT 9AM
LOTS START CLOSING: MONDAY, OCTOBER 19, 2020 AT 1PM
**************************************************************************
PREVIEW: WEEKDAYS FROM 8AM-4PM

IMPORTANT: KEYS WILL BE AVAILABLE TO START VEHICLES ON FRIDAYS ONLY FROM 8AM-12PM


YOU MUST LOG ON TO PROXIBID.COM TO BID AT THIS SALE. CLICK ON PROXIBID LOGO ABOVE. THE COMPLETE CATALOG WILL BE AVAILABLE SHORTLY.

TO REDUCE THE AMOUNT OF PERSONAL INTERACTION, A VERY LIMITED NUMBER OF SMALL ITEMS WILL BE ACCEPTED TO THE SALE. PLEASE CONTACT STEVE KEENAN PRIOR TO ARRIVAL AT THE SITE. OFFICE: (207) 885-5100 OR CELL: (207)671-7440
KEENAN AUCTION COMPANY RESERVES THE RIGHT TO REJECT ANY CONSIGNMENTS DELIVERED TO THE SALE SITE.

EARLY CONSIGNMENTS:

PROCESS BOILER:
- 2006 SUPERIOR BOILER WORKS MODEL 7-5-750, S/N: 15973, HEATING SURFACE: 762 SQ. FT., DESIGN PRESSURE: 150 P.S.I., STEAM CAPACITY: 5,175 LBS./HR., MIN. VALVE CAPACITY: 5,175 LBS./HR., WEBSTER CYCLONETIC GAS BURNER, MODEL JB3G-50-RM7800L-M.20-UL-TR1-CSD-1, NATURAL GAS, BURNER MOTOR: 3HP, 3PH.

PLOW TRUCKS:
- 2002 VOLVO VHD PLOW TRUCK, LEFT HAND RETURN, FRINK PLOW, 107,415 MILES, S/N: 4V5K39GG52N328852, VE D12 DIESEL ENGINE, EATON FULLER TRANSMISSION, SWENSON S/S SPREADER
- 2003 VOLVO VHD PLOW TRUCK, RIGHT HAND RETURN, 64,166 MILES, S/N: 4V5K39GG73N340504, VE D12 DIESEL ENGINE, EATON FULLER TRANSMISSION, SWENSON S/S SPREADER
- 2000 STERLING L7500 SERIES PLOW TRUCK, 059426 MILES, 07,731 HOURS, S/N: 2FZHAJBB8YAB17089, W/ SWENSON S/S 56" HIGH, 6.7 CU.YD. SANDER, 36,220LB GVWR
- 2001 INTERNATIONAL 2554 4X2 PLOW TRUCK, 128,088 MILES, S/N: 1HTGBADR41H380232 (SOLD FROM WILTON, ME)
- 2011 INTERNATIONAL WORKSTAR MAXXFORCE 9 7400 4X2 PLOW TRUCK WITH SIDE DUMP SANDER, 96,954 MILES, S/N: 1HTWDAZR98J335084
- 2011 INTERNATIONAL WORKSTAR MAXXFORCE 9 7400 4X2 PLOW TRUCK WITH SIDE DUMP SANDER, 77,929 MILES,EVERST SS BODY S/N: 1HTWDAZR78J335083

TRUCKS:
- 2001 VOLVO VNL TANDEM AXLE ROAD TRACTOR, SLEEPER, D12 12.1-LITER DIESEL, EATON FULLER 13-SPEED TRANSMISSION, AIR-RIDE, 770,918 MILES, S/N: 4V4NC9GH71N256349. WILL NEED A BOOST TO START.

CONSTRUCTION EQUIPMENT - ATTACHMENTS:
- 2007 BIL-JAX 3632T BOOM LIFT S/N: 36T07-00104, VIN:5OUTE22137A000104
- 1986 BOBCAT 642B SKID STEER LOADER, W/ BUCKET S/N: 5040-M-25780
- BOBCAT FORK TINE ATTACHMENT
- 1991 VOLVO L120 WHEEL LOADER, 32,312 HOURS (SOLD FROM WILTON, ME)
- CAT SEMI-U PUSH BLADE FOR D6-D8 DOZER
-KOKKA KONEET 3-POINT HITCH BLADE
- FORAGE KING METEOR SNOWBLOWER MODEL SB75FC

VEHICLES:
- 2013 CHEVROLET TAHOE 4-DOOR SUV, RWD, POLICE TRIM, 5.3 V8, 6-SPEED AUTOMATIC TRANSMISSION, 140,929 MILES, S/N: 1GNLC2E06DR292898,
- 2009 FORD CROWN VICTORIA SEDAN, RWD, 4.6L V8, POLICE INTERCEPTOR PACKAGE, 4-SPEED AUTOMATIC, S/N: 2FAHP71V09X135114
- 2007 CHEVROLET IMPALA 4-DOOR SEDAN, FWD, POLICE PACKAGE, 3.9L V6, 4-SPEED AUTOMATIC TRANSMISSION, 153,352 MILES, S/N: 2G1WS55RX79369059
- 2004 CHEVROLET SILVERADO 2500HD 4WD REGULAR CAB PICK-UP, 8' BED, 6.0L V8, AUTOMATIC TRANSMISSION, S/N: 1GCHK24U94E301879
- 2003 CHEVROLET SILVERADO 1500 4WD EXTENDED CAB, PICKUP, 8' BED, 4.8L V8, 4-SPEED AUTOMATIC TRANSMISSION, 204,445 MILES, S/N: 2GCEK19V131366062, BLUE
- 2002 DOGE RAM 1500 REGULAR CAB PICKUP, 8' BED
- 2001 AUDI A4 1.8T 4-DOOR SEDAN, FRW, 1.8L L4 TURBO, 5-SPEED MANUAL TRANSMISSION, S/N: WAUAC68D71A069718
- 2011 FORD CROWN VICTORIA SEDAN, 105,869 MILES, S/N: 2FABP7BVXBX124616
- 2008 CHEVROLET HHRLT WAGON, 158,022 MILES, S/N: 3GNCA23D45S658002
- 2003 HONDA CIVIC SEDAN, 228,041 MILES, S?N: 1HGES26703L000584
- 2008 DODGE GRAND CARAVAN MINIVAN, 167,602 MILES, S/N: 1D8HN44H48B137410

RECREATIONAL:
- 2009 CLUB CAR VILLAGER 6-PASSENGER GOLF CART, GAS, 1,386 HOURS, S/N: KG0924-028227
- 2011 CLUB CAR GOLF CART WITH BAG CANOPY, ELECTRIC, RUNS, NO CHARGER, S/N: AQ1136-224339

LAWN AND GARDEN:
- JOHN DEERE GX85 LAWN TRACTOR 30" DECK, S/N:M0GX85X097457
- JOHN DEERE STX 38 LAWN TRACTOR HYDRO 38" DECK 13HP KOHLER
- JOHN DEERE D170 LAWN TRACTOR 54" DECK 26HP
- JOHN DEERE 524D SNOW BLOWER, S/N: M0524DX163681
- JOHN DEERE 1032D SNOW BLOWER, S/N: M01032D162391
- JOHN DEERE 1032D SNOW BLOWER, S/N: M01032D174102
- ARIENS 1027LX SNOW BLOWER, S/N: 005199

SHOP & GARAGE EQUIPMENT - AUTO PARTS:
- HUNTER GIII ALIGNMENT SYSTEM
- ROBINAIR J43600 ACR 2000 AC CHARGING UNIT
- KENT-MOORE TRANSFLOW SPX J-45096
- GORBEL 500LB. CAPACITY 15' X 10" X 4" ALUMINUM I-BEAM W/ TROLLEY RAIL & TROLLEY
- NAPA AUTOMATIC BATTERY CHARGE
- HYDRAULIC BOTTLE JACK
- KOBALT CORDLESS POWER TOOL SET, RECIPROCATING SAW, CIRCULAR SAW, DRILL, LIGHT, BAG
- BRAKE LINES FOR A GM 2500 PICKUP TRUCK
- KEROSENE FUEL TANKS, GM STARTER, JEEP LIGHTS, PARTS
- JEEP CHEROKEE XJ SPARE TIRE & COVER
- CONTRACTOR'S LIGHTS, STEP LADDER, TOOL BOX, PVC PIPE
- CRAFTSMAN ROUTER TABLE & ROUTER
- CAMPBELL HAUSFELD SERIOUS DUTY AIRLESS PAINT SPRAYER, 3/4HP, NEW GUN & NOZZLE
- (5) COOPER LT245/75R17 TIRE & RIMS

SHOP TOOLS - HOME GOODS - RECREATIONAL:
- WERNER 6' FIBERGLASS STEP LADDER
- WERNER 8' FIBERGLASS STEP LADDER
- NATIONAL 32' FIBERGLASS EXTENSION LADDER
- 24' ALUMINUM EXTENSION LADDER
- CASEMENT WINDOW, 36" X 62.25"
- SNOWMOBILE DOLLY
- LOGIC 1400-WATT 2-CHANNEL MOSFET POWER AMPLIFIER
- PROPANE TURKEY FRYER
- HAYWARD POOL PUMP
- ECHO CS-4500 CHAINSAW
- HUSQVARNA 266SE CHAINSAW
- HAMILTON MM6S BULL HORN
- DOG KENNEL 24" X 22" X 66"
- O'NEIL ALL TERRAIN MENS BOOT, SIZE 9
- EXTERIOR WALL SCONCE
- SNOWMOBILE SEAT, WINDSHIELD AND PARTS FOR 98 XC700 & 05 SUPER SPORT
- 20-PIECES OF HAND PAINTED DISHWARE, PLATES, CUPS, BOWLS
- ASSORTED COCKTAIL GLASSES, FLASK, ANNIVERSARY DISH W/ GOLD RIM
- LOT: JULIENNE SLICER, SMOKE DETECTORS, SIFTER, CRIBBAGE BOARD, MISC.
- ESTEBAN ACOUSTIC ELECTRIC GUITAR, HARD CASE, SPARE STRINGS, STRAP, AMPLIFIER
- WINDSHIELD FOR A POLARIS RAZOR
- ASSORTED BUILDING MATERIALS, DOOR SILL, WAINSCOAT, POCKET DOOR TRACK, SMOKE DETECTORS
- LOT: FRAMED MOOSE LAKE MAP, BASKETS, SLAW CHOPPER
- LOT: SNOWMOBILE GEAR BAG & THH XL MOTORCROSS HELMET
- DEWALT DW953 CORDLESS DRILL, CASE & CHARGER
- LOT OF (3) SAFETY HARNESSES, LANYARDS, & FALL ARREST
- TILE CUTTER
- HAND WINCH
- EXECUTIVE MOSQUITO MAGNET
- WEBER GAS GRILL & STAND
- LOT: COLEMAN PROPANE COOK STOVE & STAND, 3-WATER BOTTLES, 2-LANTERNS
- POLARIS SWITCHBACK TUNNEL RACK
- PULLUP BAR
- LOT: LP GAS LINE, PEX LINE, 1/0 WIRE
- 60LBS. 1 3/4, 6D DOUBLE HEAD NAILS
- NAPA 2-TON MODEL 7916402 HYDRAULIC FLOOR JACK
- LOT OF 5-ASSORTED FISHER PLOW HARNESSES, MODULE
- LOT: 2-DECORATIVE CLOCK & THERMOMETER
- (4) 3-SHELF STORAGE CUBES
- 5' STEP LADDER
- 5' X 7' AREA RUG
- 7' LADDER
- 12' X 7.75' INSULATED GARAGE DOOR & HARDWARE
- TWIN BED SET
- SET OF SAWHORSES & 4' LAMINATE BEAM
- MORROW LITHIUM 159 SNOWBOARD & WORLD FACTION SIZE 10 BOOTS
- (2) PAIR YUKON CHARLIE'S 826 SNOWSHOES & POLES
- (2) PAIR ROLLER BLADES, 4-HELMETS (SIZE 5 & 10)
- HAMPTON BAY CEILING FAN
- REMOTE CONTROLLED ROBOT
- KID'S TOYS & GEAR BAG, ICE CREAM BALL
- CAMPING LOT: (4) TENTS, PAD, COOLER, CHAIR
- EXTENSION CORD, LIGHT, POULAND CHAIN SAW
- MISC. LOT: STOVE PIPE, EDGER, SHOVEL, MISC.
- (2) PET CAGES
- MISC. HOUSEHOLD LOT
- BOSS AUDIO 3500 WATT AMP W/(12) 2400 WATT SPEAKERS
- GPX CD STEREO & CD MUSIC DISCS
- ASST. AUTOMOTIVE PARTS
- 2-DOOR GUN CABINET
- SET OF GOLF CLUBS
- 55-GALLON AQUARIUM
- HARLEY DAVIDSON SEAT & LUGGAGE RACK
- POLARIS XC700 CERAMIC COATED SLP EXHAUST CAN

DIRECTIONS: From I-95 take exit 45 straight to US RT 1 South. At 2nd light Take left onto Pleasant Hill Rd. Then follow to 2nd left onto Gibson Rd. Follow Gibson Rd. To 1 Runway Rd. At sharp left in Rd. Auction site on right.

REMOVAL: Daily 8AM-4PM. All items must be removed by THURSDAY, OCTOBER 22, 2020 AT 4PM.

DEPOSIT TO BID: A CREDIT CARD DEPOSIT OF $250 IS REQUIRED TO BID IN THIS AUCTION. $250 hold will be placed on your credit card. If you are a winning bidder the deposit will be applied to your invoice unless you've made a different payment method arrangement with Auctioneer. Any surplus will be credited back to your card. If no purchase is made, the hold on your credit card will be released within 2-business days after the auction has ended.
TERMS: VISA/MC, Cash, Personal or Company Check, Out-of-State Checks w/ Bank Letter, Wire Transfer. 17% Buyer's Premium. For more information contact auctioneer's office at (207)885-5100 and request auction #20-142. Our 8,269th Auction and 48th year. Richard J. Keenan #236.