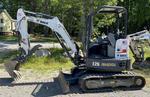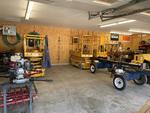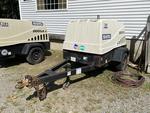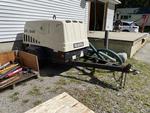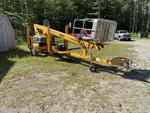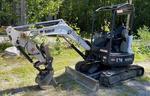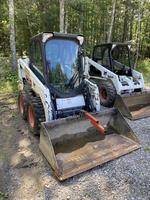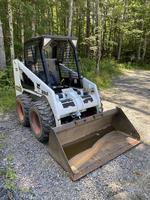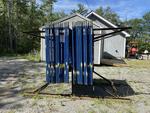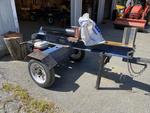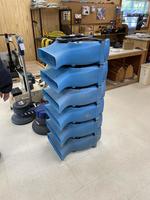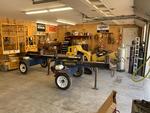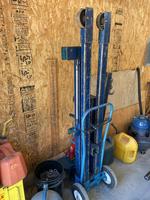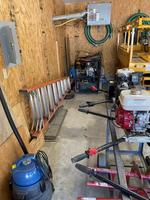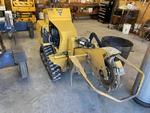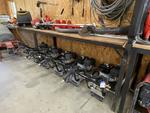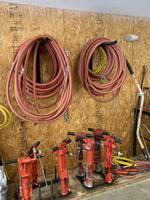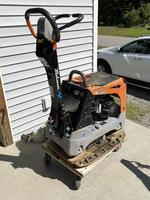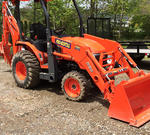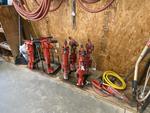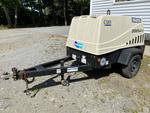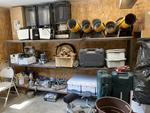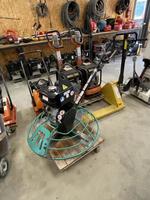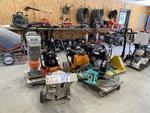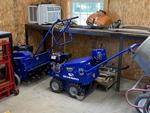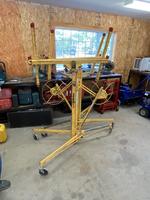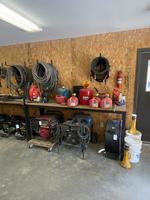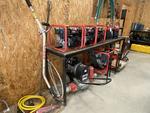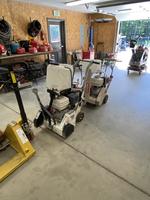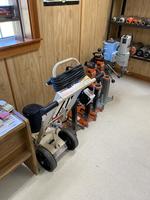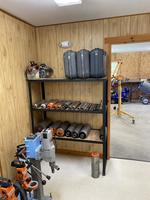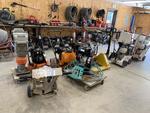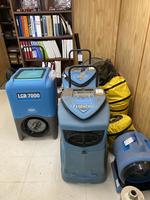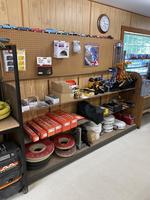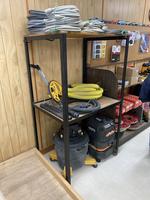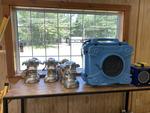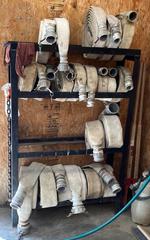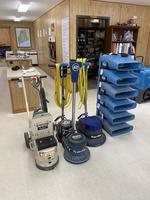 Auction 20-169
PUBLIC TIMED ONLINE AUCTION 20-169
*************************************************
LATE MODEL RENTAL EQUIPMENT - BOBCAT MINI EXCAVATORS - SKID STEERS - KUBOTA TRACTOR LOADER BACKHOE - SCISSOR LIFTS - STUMP GRINDER - TRENCHER - AIR COMPRESSOR - COMPACTION - CONTRACTOR'S TOOLS & SUPPORT EQUIPMENT
*************************************************
ONLINE BIDDING BEGINS: SUNDAY, SEPTEMBER 13, 2020, 9AM
LOTS START CLOSING: MONDAY, SEPTEMBER 28, 2020, 1PM
*************************************************
RE: COMPLETE LIQUIDATION OF PRO-RENTAL OF ROCKPORT (OWNER RETIRING)
*************************************************
PREVIEW: MONDAY, SEPTEMBER 21ST FROM 10AM-12PM AT 440 WEST ST, RT. 90, ROCKPORT, ME



YOU MUST LOG ON TO PROXIBID.COM TO BID AT THIS SALE. CLICK ON PROXIBID LOGO ABOVE.

AUCTIONEER'S NOTE: The Keenan Auction Company is pleased to present at Public Timed Online Auction the complete equipment & tool rental inventory of PRO-RENTAL of Rockport. After over 20-years of providing excellent equipment rental services to the Knox County region, Mr. Donegan is retiring and is closing his rental business. 100's of items will sell at unreserved auction. Construction equipment, scissor lifts, compaction, air compressor, staging, all equipment for construction, home & industry will be offered in this online only event. Items may be viewed at a public preview being held on Monday, September 21st from 10am-12pm. Plan to attend the preview and please contact us with any questions. 207-885-5100
Sincerely,
Keenan Auction Company
COMPLETE CATALOG ONLINE VIA PROXIBID
MINI-EXCAVATORS - SKID STEERS - BACKHOE
- (2) BOBCAT SKID STEER LOADERS
- KUBOTA TRACTOR LOADER BACKHOE B26TL
- (2) BOBCAT EXCAVATOR E26, RUBBER TRACK

AIR COMPRESSORS
- 185 CFM


AIR TOOLS
- PAVING BREAKERS
- ROCK DRILLS
- CHIPPING HAMMERS

COMPACTORS
- VIBRATORY PLATES
- REVERSIBLE PLATES
- RAMMERS

CONCRETE EQUIPMENT
- FLOOR GRINDER
- POWER TROWEL
- HAND HELD GRINDERS
- VIBRATORS

ELECTRIC HAMMERS
- DEMO HAMMERS
- ROTARY HAMMERS

GENERATORS
- 2800 WATT TO 6000 WATT

HEATERS
- KERO 70,000 TO 150,000 BTU
- L.P. GAS 50,000 TO 300,000 BTU

ELECTRIC POWER TOOLS
- DRILLS
- GRINDERS
- SANDERS
- SAWS

LAWN & GARDEN TOOLS
- BLOWERS
- BRUSH SAWS
- LAWN AERATORS
- LAWN ROLLERS
- LINE TRIMMER
- OVER SEEDER
- POST HOLE DIGGERS
- ROTARY TILLERS
- SOD CUTTER
- TRENCHER
- WOOD SPLITTERS

MIXERS
- CONCRETE ELECTRIC OR GAS

PERSONNEL LIFTS
- 20FT AWP SCISSOR LIFT
- 25FT AWP SCISSOR LIFT
- 35FT AWP BOOM LIFT
- INTERIOR SCISSOR LIFTS
- TOWABLE BOOM LIFTS

PRESSURE WASHERS
- COLD WATER
- HOT WATER

PUMPS
- ELECTRIC 3/4 +
- GAS 2" OR 3"
- TRASH PUMPS

SAWS
- CONCRETE FLOOR SAW
- CUT OFF SAWS
- DIAMOND HOLE SAWS (CORE DRILL)
- CERAMIC TILE SAWS

MISCELLANEOUS EQUIPMENT
- BUILDERS LEVELS
- STUMP GRINDERS VERMEER
- SWEEPERS
- WELDERS

CARPET & FLOOR TOOLS
- CARPET STRETCHERS
- FLOOR POLISHERS
- FLOOR SANDERS
- DRUM & FINNISH
- FLOOR NAILER

PAINTING & DRYWALL TOOLS
- COMPRESSORS ELECTRIC
- DRYWALL LIFT
- PAINT REMOVERS
- WALL PAPER STEAMERS

PLUMBERS TOOLS
- PIPE CUTTERS
- PIPE DIE
- PIPE WRENCHES

LOADING & MOVING
- HYDRAULIC PALLET JACK
- HAND TRUCKS
- HARDWOOD DOLLIES

REMOVAL:PLEASE NOTE THAT REMOVAL IS ON TUESDAY, SEPTEMBER 29, 2020 FROM 8AM-1PM. LOCAL PICKUP ONLY. NO SHIPPING SERVICES PROVIDED. BUYERS SHOULD PLAN ON REMOVING ALL ITEMS ON TUESDAY, SEPTEMBER 29, 2020 BETWEEN 8AM AND 1PM.

NO LABOR FOR LOADING ASSISTANCE, NO FORKLIFT, HAND CARTS, OR DOLLIES WILL BE PROVIDED. PLEASE COME PREPARED WITH PROPER EQUIPMENT AND HELP. THANK YOU

TERMS: Valid credit card required to bid. Payment will be by Visa/MC, or Wire Transfer. 15% Buyer's Premium. Purchaser responsible for shipping & handling costs. For more information call (207) 885-5100 and request auction number 20-169. Richard J. Keenan #236. Our 48th Year & 8,272nd Auction.

DIRECTIONAL MAP:



YOU MUST LOG ON TO PROXIBID.COM TO BID AT THIS SALE. CLICK ON PROXIBID LOGO ABOVE.