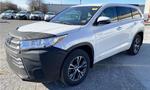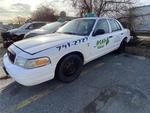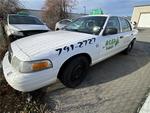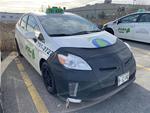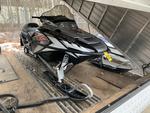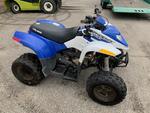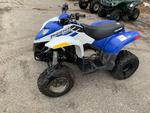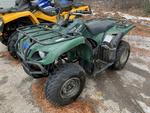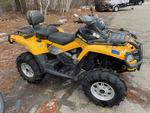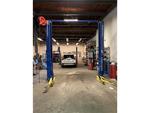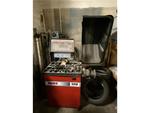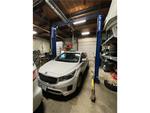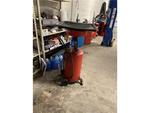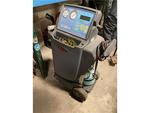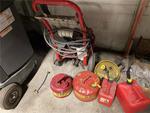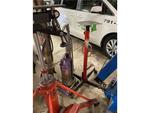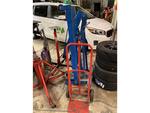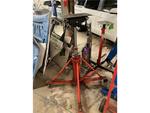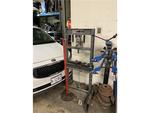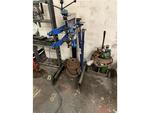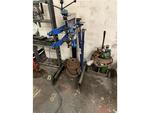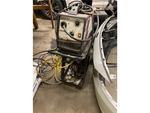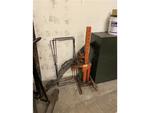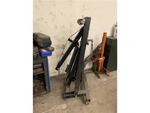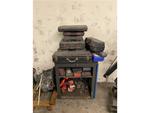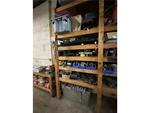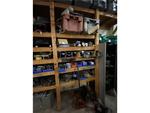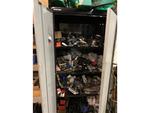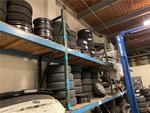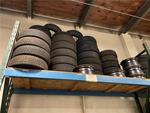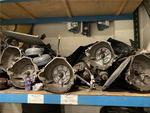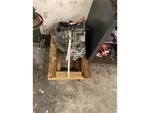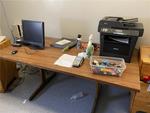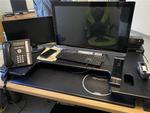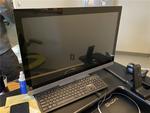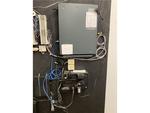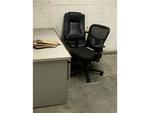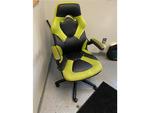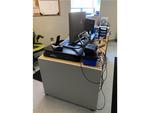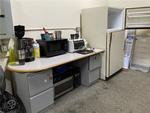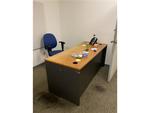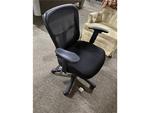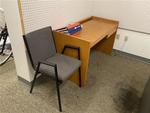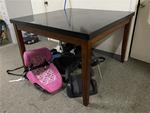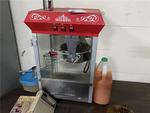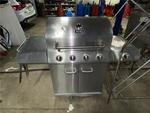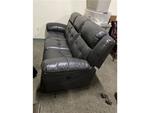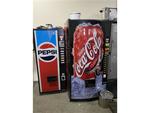 Auction 21-13
PUBLIC TIMED ONLINE AUCTION 21-13
*************************************************
(1) TOYOTA HIGHLANDER - (9) TOYOTA PRIUS SEDANS - (3) KIA SEDONA VANS - (2) MITSUBISHI OUTLANDERS - (1) HONDA ODYSSEY - (2) FORD CROWN VICS - AUTOMOTIVE REPAIR EQUIPMENT - (3) 2-POST AUTO LIFTS WASTE OIL FURNACE - (4) ATV'S - WAVE RUNNER - 2011 TRAVEL TRAILER - TIRE & PARTS INVENTORY - OFFICE & LOUNGE FURNITURE & COMPUTER EQUIPMENT
*************************************************
ONLINE BIDDING BEGINS: SUNDAY, JANUARY 10, 2021, 9AM
LOTS START CLOSING: MONDAY, JANUARY 25, 2021, 1PM
*************************************************
RE: ASSETS OF ASAP TAXI & COURIER SERVICE, INC. (BUSINESS CLOSED)
*************************************************
PREVIEW: WEDNESDAY, JANUARY 20, 2021 FROM 10-12PM, 84 COVE ST., PORTLAND, ME



YOU MUST LOG ON TO PROXIBID.COM TO BID AT THIS SALE. CLICK ON PROXIBID LOGO ABOVE.

AUCTION CATALOG: (COMING SOON!)

HI-LITES INCLUDE:
TAXI CABS:
- (9) TOYOTA PRIUS SEDANS
- (1) TOYOTA HIGHLANDER
- (3) KIA SEDONA VANS
- (2) MITSUBISHI OUTLANDER SUVS
- (1) HONDA ODYSSEY VAN
- (2) FORD CROWN VICTORIA SEDANS

AUTOMOTIVE LIFTS - WASTE OIL FURNACE:
- 2015 BENDPAK MODEL XPR-10A-LP 10,000LB. 2-POST AUTO LIFT, S/N: 20373-039
- ROTARY MODEL SPO10N700, 10,000LB. 2-POST AUTO LIFT, S/N: CSH11G0039
- BENWILL 7,000LB. 2-POST AUTO LIFT
- CLEAN BURN MODEL CB-1750 WASTE OIL FURNACE WITH PEE-DEE WASTE OIL TANK & STAND

AUTOMOTIVE REPAIR & SHOP EQUIPMENT:
- ROBINAIR 34788-H A/C MACHINE
- COATS DIRECT DRIVE, MODEL 950 SOLID STATE COMPUTER WHEEL BALANCER
- RIM CLAMP TIRE MACHINE
- (2) VERTICAL AIR COMPRESSORS
- (2) PORTABLE SHOP CRANES
- THERMAL ARC FIREPOWER MODEL FP135 MIG WELDING SYSTEM W/ CART
- ACETYLENE TORCH SET
- HYDRAULIC SHOP PRESS
- STRUT TAMER II EXTREME STRUT SPRING COMPRESSOR W/ STAND
- TRANSMISSION JACK
- EXHAUST STANDS
- JACK STANDS
- PORTABLE OIL DRAIN CANS
- 2-WHEEL HAND CART
- TEST EQUIPMENT
- SPECIALTY AUTOMOTIVE TOOLS
- TOOLBOX
- 6' ROLLING STOCK LADDER
- PORTABLE GAS POWERED PRESSURE WASHER
- PORTABLE ELECTRIC PRESSURE WASHER W/ HOSE REEL
- (2) HYDRAULIC FLOOR JACKS
- BOOSTER PACKS
- SCHUMACHER SE4020 BATTERY CHARGER, ENGINE STARTER
- BENCH GRINDER
- VAL6 INFRARED HEATER

OFFICE & LOUNGE FURNITURE - OFFICE EQUIPMENT:
- DOUBLE PEDESTAL OFFICE DESKS
- COMPUTER TABLES & DESKS
- METAL W/ LAMINATE TOP OFFICE CREDENZA
- CONFERENCE TABLE
- MULTI TASK OFFICE CHAIRS
- GAMING/OFFICE CHAIR
- UPHOLSTERED STACK CHAIRS
- SIDE ARM CHAIRS
- (3) 2-DOOR LOCKER UNITS
- (1) 6-DOOR LOCKER UNIT
- LEATHER RECLINING SOFA
- (2) GRANITE TOP DINING/WORK TABLES
- (2) 2-DRAWER PEDESTAL FILES W/ P-TOP
(2) 4-DRAWER FILING CABINETS
- 4-DRAWER LATERAL FILING CABINET
- 2012 AVAYA PHONE SYSTEM W/ IP500V2 CONTROL UNIT, AND DESK PHONES
- COMPUTERS, MONITORS, PRINTERS
- BHG STAINLESS STEEL GAS GRILL W/ SIDE BURNER
- REFRIGERATOR/FREEZER
- MICROWAVE OVENS
- COFFEE MAKER
- TOASTER OVEN
- OLDE MIDWAY POPCORN POPPER CABINET
- SODA VENDING MACHINE

RECREATIONAL ITEMS:(MORE SPECIFICATIONS WILL BE PROVIDED BY 1/7)
- 2011 CROSSROAD RV 29' TRAVEL TRAILER
- 2010 CANAM 650 ATV
- (2) POLARIS ATV'S
- YAMAHA ATV
- WAVERUNNER PERSONAL WATERCRAFT & TRAILER
- 2004 POLARIS 600 SNOWMOBILE

REMOVAL DATE:
TUESDAY, JANUARY 26, 2021 FROM 8AM-3PM

DISCONNECTS: PURCHASER IS RESPONSIBLE FOR DISCONNECTING ANY ELECTRICAL FOR ITEMS PURCHASED. DISCONNECTS ARE TO BE PERFORMED WITHIN THE GUIDELINES OF INDUSTRY-ACCEPTED STANDARDS AND ARE TO BE PERFORMED BY A LICENSED TECHNICIAN. ANY DISCONNECT WILL BE CONDUCTED IN OBSERVANCE OF CURRENT GUIDELINES, STATUES, LAWS, AND POLICIES OF THE FEDERAL, STATE, AND LOCAL AGENCIES AND/OR OTHER GOVERNING PARTIES. ANY INCURRED DISCONNECT FEE WILL BE CHARGED TO BUYERS CREDIT CARD.

TERMS: Valid credit card required to bid. Payment will be by Visa/MC, or Wire Transfer. 17% Buyer's Premium. Purchaser responsible for shipping & handling costs. For more information call (207) 885-5100 and request auction number 21-13. Richard J. Keenan #236. Our 49th Year & 8,313th Auction.

DIRECTIONAL MAP:



YOU MUST LOG ON TO PROXIBID.COM TO BID AT THIS SALE. CLICK ON PROXIBID LOGO ABOVE.