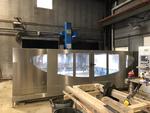 2008 CMS BREMBANA MAXIMA 5A, 5-AXIS CNC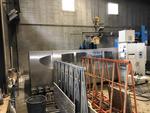 2006 CMS BREMBANA MAXIMA 4-AXIS CNC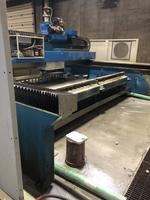 2006 CMS BREMBANA MAXIMA 4-AXIS CNC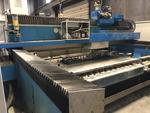 2006 CMS BREMBANA MAXIMA 4-AXIS CNC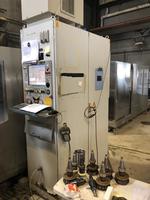 2006 CMS BREMBANA MAXIMA 4-AXIS CNC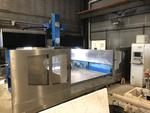 2008 CMS BREMBANA MAXIMA 5A, 5-AXIS CNC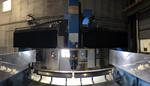 2008 CMS BREMBANA MAXIMA 5A, 5-AXIS CNC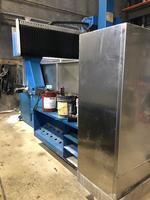 2008 CMS BREMBANA MAXIMA 5A, 5-AXIS CNC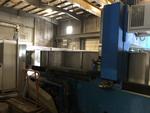 2008 CMS BREMBANA MAXIMA 5A, 5-AXIS CNC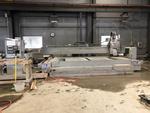 2010 NORTHWOOD MODEL SJ127 SAWJET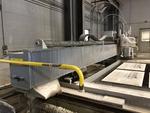 2010 NORTHWOOD MODEL SJ127 SAWJET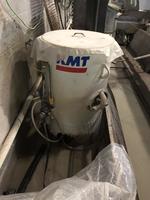 2010 NORTHWOOD MODEL SJ127 SAWJET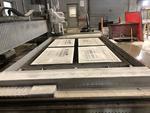 2010 NORTHWOOD MODEL SJ127 SAWJET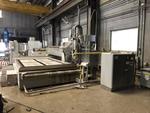 2010 NORTHWOOD MODEL SJ127 SAWJET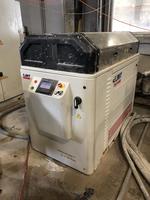 2010 NORTHWOOD MODEL SJ127 SAWJET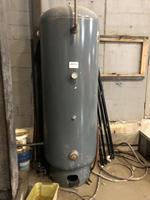 AIR TANK W/ 2005 ATLAS COPCO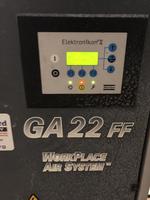 2005 ATLAS COPCO MODEL GA22 FF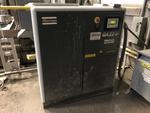 2005 ATLAS COPCO MODEL GA22 FF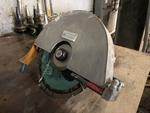 SAW HEAD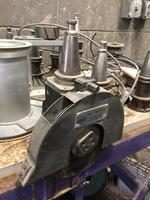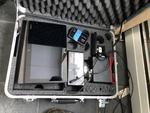 LT-55 LASER TEMPLATOR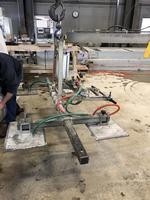 2006 MANZELLI VACUUM LIFTER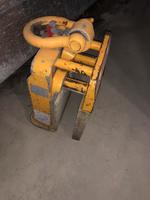 ABACO SLAB LIFTER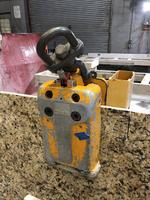 ABACO SLAB LIFTER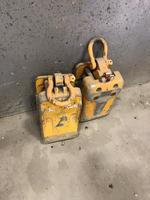 ABACO SLAB LIFTERS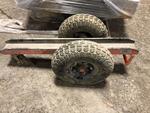 AARDWOLF LOAD MASTER SLAB TROLLEY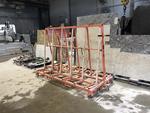 TRANSPORT FRAMES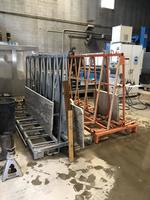 TRANSPORT FRAMES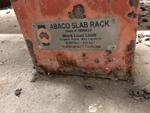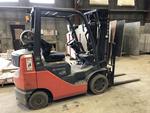 2009 TOYOTA MODEL 8FGCU25 5,000LB. FORKLIFT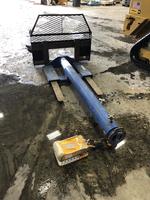 FORKLIFT JIB BOOM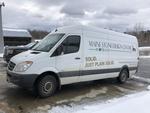 2013 MERCEDES-BENZ SPRINTER VAN

Auction 21-84
Secured Party Sale by:
PUBLIC TIMED ONLINE AUCTION 21-84
*************************************************
CNC STONE MACHINING CENTERS & SUPPORT EQUIPMENT
AIR COMPRESSOR - MATERIAL HANDLING EQUIPMENT
FORKLIFT - 2013 MERCEDES-BENZ CARGO VAN
*************************************************
RE: ASSETS OF QUALEY GRANITE & STONE FABRICATION, LLC
*************************************************
ONLINE BIDDING BEGINS: SUNDAY, AUGUST 8, 2021, 9AM
LOTS START CLOSING: MONDAY, AUGUST 23, 2021, 1PM
*************************************************
PREVIEW DATE:
MONDAY, AUGUST 16, 2021 FROM 10AM-12PM AT 1506 STATE ST., VEAZIE, ME



YOU MUST LOG ON TO PROXIBID.COM TO BID AT THIS SALE. CLICK ON PROXIBID LOGO ABOVE.

HI-LIGHTS INCLUDE:
-   2006 CMS BREMBANA MAXIMA 4-AXIS CNC STONE MACHINING CENTER, TOOL CHANGER, AS OF FEBRUARY 22, 2019 - RUN TIME: 9,500 HOURS, WORKING TIME: 8,000 HOURS, CONTROL CONSOLE, S/N: 4179.
-   2008 CMS BREMBANA MAXIMA 5A, 5-AXIS CNC STONE MACHINING CENTER, 118" X 142" TABLE, TOOL CHANGER, CONTROL CONSOLE, RUN TIME: 200+/-, S/N: 5265
-   2010 NORTHWOOD MODEL SJ127 SAWJET, 90" X 12' TABLE, 20-PLACE TOOL HOLDER, CONTROL CONSOLE, 3-PHASE, 230-VOLTS, S/N: 21084 TOOLING: 1J1TS W/ KMT STREAMLINE SL-V 50 PLUS WATERJET SYSTEM, 50HP, MAX PRESSURE RANGE: 60,000PSI, MAX HYDRAULIC PRESSURE: 3,000PSI., 208/230-VOLTS, 3-PHASE, HOURS: 4,500 S/N: 1005253.
-   2005 ATLAS COPCO MODEL GA22 FF WORKPLACE 30HP, 22KW, ROTARY SCREW AIR COMPRESSOR, ESTIMATED HOURS: 31,500, S/N: AP129041 W/ MANCHESTER 400-GAL. VERTICAL STEEL AIR RECEIVER TANK
-   CNC TOOLING, CONES & PODS (50+) FLANGES/CONES, (50+) ASSORTED CNC TOOLING PROFILE WHEELS, ETC., (70+) VACUUM PODS ROUND, RECTANGULAR, SQUARE.
-   2006 MANZELLI BY LIFTSTYLE MODEL VAM 4 PN/1000TKCE, 1,000KG VACUUM LIFTER, 4-PLATE MULTI-POS. AIR POWERED TILT, S/N: F060000801
-   (5) ABACO SLAB LIFTERS
-   (2) POWERFUL SUCTION LIFTERS
-   AARDWOLF LOADMASTER SLAB TROLLEY
-   (9) TRANSPORT FRAMES: GRANQUARTZ A-FRAME TRANSPORT RACK, DIAREX TR2440 TRANSPORT FRAMES, UNKNOWN BRANDS. AVERAGE SIZE FOR EACH: 96"L X 65"H X 44"W. INCLUDES LOCKING BARS
-   (65+/-) ASSORTED SLAB A-FRAMES, AVERAGE SIZE: 60"LX 60"HX 60"W
-   (2) GALVANIZED SLAB TRANSPORT RACKS, 82"L X 77"H X 50"W
-   ABACO 10-SLOT SLAB RACK, BASE W/ POLES
-   22-SLOT SLAB RACK, BASE W/ POLES
-   SINGLE SIDED SLAB RACK, 12'L X 8'H
-   (2) PANEL CARTS
-   FABRICATION STAND
-   (3) 26" X 48" X 42"H WOODEN WORK TABLES
-   (1) 26" X 72" X 42"H WOODEN WORK TABLE
-   (2) 30" X 96" X 42"H WOODEN WORK TABLES
-   (2) 42" X 144" X 42"H WOODEN WORK TABLES
-   (1) 48" X 120" X 42"H WOODEN WORK TABLES
-   2009 TOYOTA MODEL 8FGCU25 5,000LB. FORKLIFT, SIDE-SHIFT, 189"
3-STAGE MAST, CUSHION TIRES, LP GAS, HOURS: 8,400, S/N: 24045
-   FORKLIFT JIB BOOM
-   (2) WELDING CURTAINS, 94" X 70"
-   MISCELLANEOUS: ASSORTED POWER TOOLS, (2) PNEUMATIC GRINDERS, SAWS, DRILLS, (2) ROUND POINT SHOVELS, ALUMINUM STEP LADDER, (11) FLAT BAR CLAMPS, 18"-36".
-   ALL PRO 40,000 BTU SPACE HEATER, W/ 20LB. PROPANE CYLINDER
-   REDDY HEATER PRO 200,000 BTU MULTI-FUEL SPACE HEATER
-   2013 MERCEDES-BENZ SPRINTER CARGO VAN, 2500 HIGH ROOF, 170" WB, 6-CYLINDER 3.0L TURBO DIESEL, 5-SPEED AUTOMATIC TRANSMISSION, MILES: 135,436, S/N: WD3PE8CC6D5767097
-   OFFICE & SHOWROOM CONSISTING OF: (5) FLAT PANEL MONITORS, HP PRINTER, (5) SWIVEL OFFICE CHAIRS, (2) BARREL BACK SIDE CHAIRS, (3) SIDE CHAIRS, (2) SMALL WORKTABLES, GRANITE TOP WORK TABLE, FOLDING TABLE, 4-DRAWER FILE CABINET, 2-DRAWER LATERAL FILE CABINET, AT&T PHONE SYSTEM, CANON REBEL XS EOS DIGITAL CAMERA, XEROX 7232 COPIER

REMOVAL DATES:
AUGUST 24TH, 25TH, 26TH FROM 8AM-4PM. IF NEEDED, ADDITIONAL TIME WILL BE PROVIDED FOR RIGGING MACHINING CENTERS AND SAWJET ON AUGUST 30TH & 31ST.

DISCONNECTS: PURCHASER IS RESPONSIBLE FOR DISCONNECTING ANY ELECTRICAL, WATER, GAS, FIRE PROTECTION SYSTEMS. DISCONNECTS ARE TO BE PERFORMED WITHIN THE GUIDELINES OF INDUSTRY-ACCEPTED STANDARDS AND ARE TO BE PERFORMED BY A LICENSED TECHNICIAN. ANY DISCONNECT WILL BE CONDUCTED IN OBSERVANCE OF CURRENT GUIDELINES, STATUES, LAWS, AND POLICIES OF THE FEDERAL, STATE, AND LOCAL AGENCIES AND/OR OTHER GOVERNING PARTIES. ANY INCURRED DISCONNECT FEE WILL BE CHARGED TO BUYERS CREDIT CARD.

TERMS: Valid credit card required to bid. Payment will be by Visa/MC, or Wire Transfer. 17% Buyer's Premium. Purchaser responsible for shipping & handling costs. For more information call (207) 885-5100 and request auction number 21-84. Richard J. Keenan #236. Our 49th Year & 8,373rd Auction.

DRIVER DIRECTIONS: FROM I-95 NORTH TAKE EXIT 187 TOWARD BANGOR/VEAZIE TURN RIGHT ONTO HOGAN RD. FOLLOW .6 MILES THE LEFT ONTO MT. HOPE AVE. FOLLOW 1 MILE THEN TURN LEFT ONTO US-2E/STATE ST. FOLLOW 1.4 MILES TO DESTINATION ON LEFT, 1506 STATE ST., VEAZIE, ME.

DIRECTIONAL MAP:





YOU MUST LOG ON TO PROXIBID.COM TO BID AT THIS SALE. CLICK ON PROXIBID LOGO ABOVE.