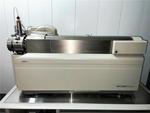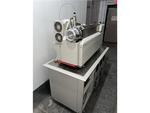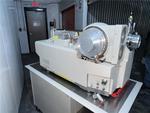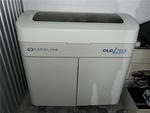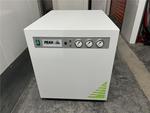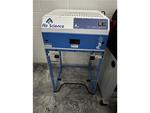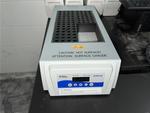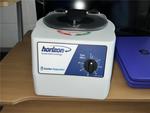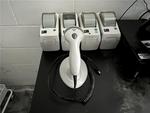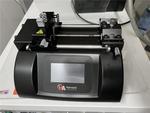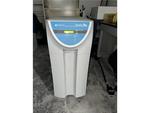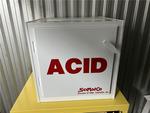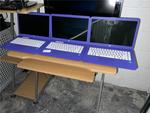 Auction 22-6
PUBLIC TIMED ONLINE AUCTION 22-6
*************************************************
2003 SCIEX API-4000 LC/MS/MS MASS SPECTROMETER & SHIMADZU NEXERA HPLC SYSTEM - PEAK SCIENTIFIC NITROGEN GENERATOR - CAROLINA CLC 720I CHEMISTRY ANALYZER - LABORATORY SUPPORT EQUIPMENT & SUPPLIES
*************************************************
ONLINE BIDDING BEGINS: SUNDAY, DECEMBER 26, 2021, 9AM
LOTS START CLOSING: WEDNESDAY, FEBRUARY 2, 2022, 1PM
*************************************************
RE: ASSETS OF PROVIDER LABORATORY SERVICES, LLC (Business Closed)
*************************************************
PREVIEW: MONDAY, JANUARY 24, 2022 FROM 10AM-12PM. ASSETS ARE LOCATED AT HOTEL ROAD SELF-STORAGE FACILITY, 1891 HOTEL RD., AUBURN, ME. ATTENDEES ARE ASKED TO ENTER THROUGH DOOR #4 AND AN AUCTION REPRESENTATIVE WILL CHECK YOU IN, AND PROVIDE YOU ACCESS TO THE EQUIPMENT.



YOU MUST LOG ON TO PROXIBID.COM TO BID AT THIS SALE. CLICK ON PROXIBID LOGO ABOVE.

AUCTION CATALOG:
1   2003 SCIEX MODEL API-4000 MASS SPECTROMETER, S/N: V0770302. INSTALLATION DATE: 2/11/2017
2   SHIMADZU NEXERA HPLC SYSTEM: SHIMADZU CBM-20A COMMUNICATION BUS MODULE, S/N: L20235456655 US D. SHIMADZU SIL-20ACXR NEXERA CL AUTO SAMPLER, S/N: L20455451091. SHIMADZU LC-20ADXR HIGH PRESSURE PUMP (P500 psi) , S/N: L2043543757 US J. SHIMADZU NEXERA CL LC-20ADXR HIGH PRESSURE PUMP , S/N: L2043543758. SHIMADZU CTO-20AC COLUMN OVEN, S/N: L20215452826. SHIMADZU DGU-20A5R DEGASSING UNIT, S/N: L20705467217 IX. SHIMADZU RESERVOIR TRAY, S/N: L20305457874 SL.
3   2015 CAROLINA LIQUID CHEMISTRIES CLC720i CHEMISTRY ANALYZER, S/N: YL-54000009
4   PEAK SCIENTIFIC MODEL ABN2ZA GENIUS NITROGEN GENERATOR, S/N: A16-11-413
5   AIR SCIENCE PURAIR P5-24-XTDUCTLESS FUME HOOD, S/N: P79093. 24"W X 35"H
6   FISHER SCIENTIFIC ISOTEMP MODEL FS DRYBATH/BLOCK HEATER, 4-BLOCK, S/N: GABF60023020
7   DRUCKER DIAGNOSTICS HIRIZON MODEL 642B CENTRIFUGE, S/N: 160738AB276
8   HONEYWELL MS9540 SCANNER & 4-ZEBRA LABEL PRINTERS LP2824
9   HARVARD APPARATUS PHD/ULTRA CAT NO. 98-5457 SYRINGE PUMP, S/N: D-401844
10   LITTLE GIANT MODEL VCL-24ULS CONDENSATE PUMP, 115V, 1PH
11   AMETEK POWERVAR SECURITY PLUS MODEL ABCDEF8000-22 ONLINE UNITERUPTIBLE POWER SUPPLY, S/N: 2208072-1640004
12   AMTEK POWERVAR SECURITY II UNITERUPTIBLE POWER MANAGEMENT, S/N: 5014403R-0640007
13   SECURALL 12-GALLON FLAMMABLE STORAGE CABINET
14   ACID STORAGE CABINET
15   LOT: 2-OVER THE DOOR METAL LOCKING BOXES
16   HP STREAM LAPTOP COMPUTERS
17   26" PHILIPS PROFESSIONAL LCD TV MODEL 26HFL5830H & STAND
18   COMPUTER DESK
19   VTECH CORDLESS TELEPHONE & SECURITY CAMERA
20   PORTABLE EQUIPMENT/BUSINESS MACHINE STAND
21   LOT: 2-FLOOR CLEANERS, MOP BUCKET & SUPPLY CART, MAILBOX
22   LOT: URINE SAMPLE KITS, STERILE BOTTLES
23   4-DRAWER LATERAL FILE CABINET
24   PLEXIGLASS PROTECTION SCREEN
25   TECHNICOLOR ETHERNET SWITCH

REMOVAL DATES: THURSDAY, FEBRUARY 3, 2022, FROM 8AM-12PM.

TERMS: Valid credit card required to bid. Payment will be by Visa/MC, or Wire Transfer. 17% Buyer's Premium. Purchaser is responsible for arranging any shipping & handling and their associated costs. For more information call (207) 885-5100 and request auction number 22-6. Richard J. Keenan #236. Our 50th Year & 8,404th Auction.