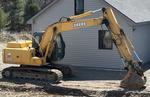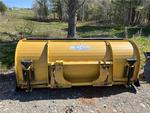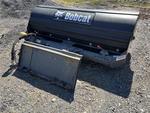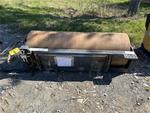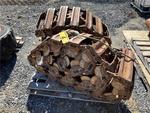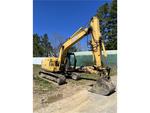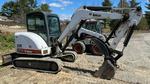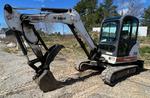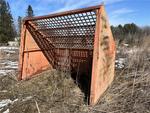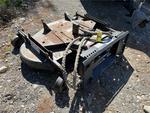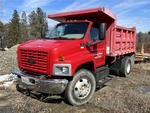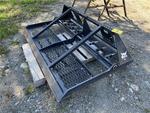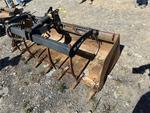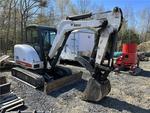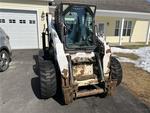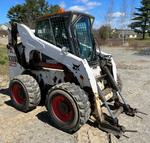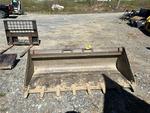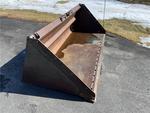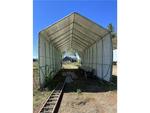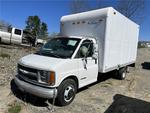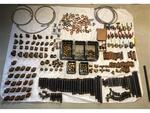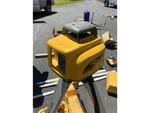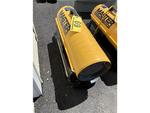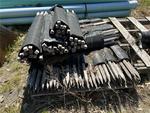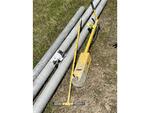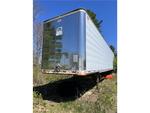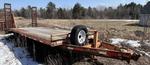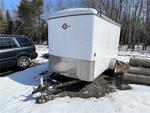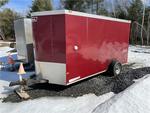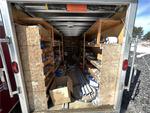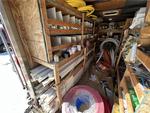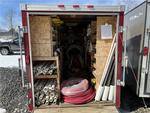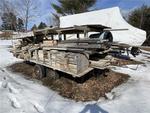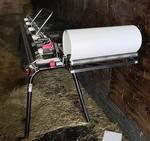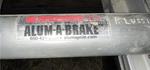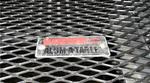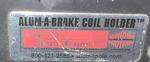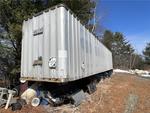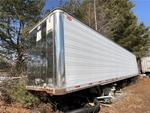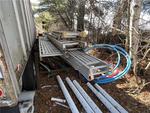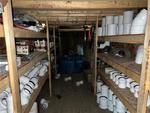 Auction 22-42E
PUBLIC TIMED ONLINE AUCTION 22-42
*************************************************
CONSTRUCTION & SHOP SUPPORT EQUIPMENT - EXCAVATORS - SKID STEER LOADER & ATTACHMENTS - DUMP TRUCK - VEHICLES - TRAILERS
*************************************************
ONLINE BIDDING BEGINS: SUNDAY, MAY 15, 2022, 9AM
LOTS START CLOSING: WEDNESDAY, JUNE 1, 2022, 1PM
*************************************************
RE: ASSETS OF FIELDSTONE MEADOWS, WATERVILLE, ME (OWNERS RETIRING)
*************************************************
PREVIEWS: FRIDAY, MAY 13TH & 20TH, 2022 FROM 10AM-12PM, 41 MEADOW DRIVE, WATERVILLE, ME



YOU MUST LOG ON TO PROXIBID.COM TO BID AT THIS SALE. CLICK ON PROXIBID LOGO ABOVE.

AUCTION CATALOG:
1     2006 DEERE 120C HYDRAULIC EXCAVATOR, BUCKET, HYDRAULIC THUMB, 4,198 HRS, S/N: FF120CX034653. RADIO AND AC NOT WORKING, SMALL OIL LEAK ON A BOOM CYLINDER. OIL CHANGED EVERY 200 HOURS, GREASED THOROUGHLY AND WELL TAKEN OF, NEW MUFFLER INSTALLED IN FALL OF 2021. USED IN RESIDENTIAL CONSTRUCTION ONLY. OIL CHANGE COMPLETED APRIL 30, 2022. 24" PADS, 80% UNDERCARRIAGE. CONTROLS CAN BE CONVERTED FROM JD TO CAT.
2     2007 BOBCAT 335G HYDRAULIC EXCAVATOR, RUBBER TRACK, 24" BUCKET, THUMB, 2,146 HRS, S/N: A16U11349. ORIGINAL OWNER, PURCHASED NEW, EVERYTHING FULLY OPERATIONAL INCLUDING THE A/C, HEAT, AND RADIO. INCLUDES CAB,
3     2008 BOBCAT A300 SKID STEER A300, 5,130 HRS, S/N: 539912226. AIR RIDE SEAT, SPARE DOOR, QUICK ATTACH SYSTEM INCLUDED, DUAL STEERING OPTIONS: 4-WHEEL STEERING, AND SKID STEER MODE, FUEL TANK LEVEL SENSOR NEEDS REPAIR, A/C NOT WORKING.
4     LOEGERING STEEL TRACKS F-SERIES (PAIR) FOR BOBCAT SKID STEER, FITS ANY SKID STEER WITH 12" TIRES. PROVIDE THE ABILITY TO FOR A BOBCAT/SKID STEER TO CONTINUE TO WORK IN CONDITIONS WHERE OTHER TRACK MACHINES GET STUCK.
5     2006 BOBCAT HB-1180 HYDRAULIC HAMMER : S/N: A01R00257, 750 FT. LB OF IMPACT ENERGY. INCLUDES TWO (2) POINTED BITS, AND 1 (ONE) STAKE POUNDER. S/N: A01R00257, 659LBS OPERATING WEIGHT
6     BOBCAT 72 SM ROLLER, SMOOTH DRUM, 73" WIDE, S/N: 063200431, REBUILT BY BOBCAT 2 YEARS AGO
7     BOBCAT MOWER 72" 100+/- HOURS OF USE, S/N: 230400754. GREAT FOR SMALL BRUSH, BUT NOT TREES. FULLY FUNCTIONAL, NOT USED IN THE LAST 5 YEARS, STORED OUTDOORS UNDER COVER.
8     2014 BOBCAT 84" ANGLE BROOM, LIKE NEW; LESS THAN 15 HOURS OF LIFETIME USE, S/N: 231420090
9     2014 BOBCAT LANDPLANE 78, S/N: 611501779, PURCHASED NEW, USED LESS THAN 1 HOUR TOTAL LIFETIME
10     BOBCAT 96" SNOWBLADE, WITH SIDE PLATES TO CONVERT TO A SNOW PUSHER, S/N: 683801456
11     BOBCAT STANDARD DUTY 80" SMOOTH BUCKET W/ REVERSIBLE CUTTING EDGE, NOT YET REVERSED. FM8
12     BOBCAT 100" SNOW BUCKET, LIKE NEW, PN: 6727287, FM17
13     BOBCAT 100" SNOW BUCKET, PN: 6727287, FM16
14     BOBCAT HEAVY DUTY 80" BUCKET PN: 6726344, HD COMMERCIAL/INDUSTRIAL BUCKET, FM686
15     2011 BOBCAT GRAPPLE BUCKET #1 GRPL 55, S/N: HH0V00921, HD COMMERCIAL/INDUSTRIAL BUCKET, FM99. REBUILT BOTTOM 2-YEARS AGO, FRESH CAP 1-YEAR AGO
16     BOBCAT GRAPPLE BUCKET #2 - GRPL 55, NEEDS ASSEMBLY. INCLUDES HD COMMERCIAL/INDUSTRIAL BUCKET, FM5. NEEDS CUTTING EDGE & WELDING IN CORNER
17     BOBCAT HYDRA-TILT 52" TRENCH BUCKET, S/N: 857800586, FM11
18     BOBCAT 30" MINI EXCAVATOR BUCKET, P/N: 6735362, 6.82 CUBIC FEET, S/N: 558145 , FM3
19     BOBCAT TRAILER HITCH SKID STEER ATTACHMENT, 2" & 2 5/16" BALL FM20
20     BOBCAT HEAVY DUTY BUCKET, 8-TOOTH, P/N: 6726344, 80" HD COMMERCIAL/INDUSTRIAL BUCKET, FM92. REBUILT EDGE, SHANKS, BOTTOM 1.5-YEARS AGO
21     WOODS FORKTINE ATTACHMENT, 48" FORKS, 42"W FRAME
22     2020 HLA 3500 SNOW PUSHER, MODEL: SP35008, BACK DRAG ATTACHMENT, LARGE SKID PLATES, S/N: 18203950. ADJUSTABLE RUBBER CUTTING EDGE. USED FOR ABOUT 20 HOURS DURING THE WINTER SEASON 2020
23     AGRI-METAL GA-130LS STRAW MULCHER / HYDRO-SEEDER, SN: 29108. PURCHASED NEW, APPROXIMATE 100 HOURS OF LIFETIME USE. HEAD0-GASKET REPAIRED AND FULL-SERVICE COMPLETED IN APRIL 2022. FULLY FUNCTIONAL, WELL MAINTAINED AND STORED UNDER COVER
24     2003 CHEVROLET C7500 DUMP TRUCK, 43,570 MILES, VIN: 1GBJ7E1C83F521625, CAT 7.2L IN-LINE LG5 ENGINE EATON 5&2-SPEED TRANSMISSION, GVWR: 25,950 LBS., HYD. BRAKES, A/C, PW, CRUISE, TILT, CD, OX BODIES 10', 9-11 YARD DUMP BODY, S/N: 1GBJ7E1C83F521625. PURCHASED IN 2005 WITH APPROXIMATELY 33K MILES. REGISTERED, INSPECTED, AND INSURED EVERY YEAR. ME STATE INSPECTION STICKER EXPIRED IN SPRING OF 2022. RESIDENTIAL USE ONLY, VERY LITTLE LONG-DISTANCE DRIVING. A/C DOES NOT WORK, AND THE INSTRUMENT GAUGE CLUSTER OCCASIONALLY FLICKERS AND/OR GIVES FALSE READINGS, WHICH EVENTUALLY RETURN TO NORMAL. $400-500 DASHBOARD CLUSTER UNIT REPLACEMENT WOULD POSSIBLY RESOLVE THIS ISSUE.
25     1999 CHEVROLET 3500 EXPRESS CUTAWAY BAY BRIDGE 14'8" VAN BODY, VIN: 1GBHG31R9X1100541 W/ CONTENTS. (ALUMA BRAKE SYSTEM SOLD SEPARATE) 5.7L V8, AUTO, LAST INSPECTED IN ME IN 2005. RAN FINE WHEN PURCHASED, BUT IT HAS SERVED ITS LIFE AS A PARKED AND LOCKABLE STORAGE CONTAINER SINCE 2006. DUE TO LIMITED DRIVING ON A MONTHLY BASIS, THE BATTERY KEPT DYING, AND A BRAKE LINE DEGRADED.
26     2006 CHEVROLET 2500HD SILVERADO LT 4WD, 8.1L, 6-SPD ALLISON TRAN, 123,200 MI, VIN: 1GCHK29GX6E241326. BLIZZARD 8' PLOW, 4-DOOR, GAS ENGINE, TRUCK TOOL BOXES, ME INSPECTION STICKER EXPIRED IN DECEMBER 2021, NEEDS BODY WORK. INCLUDES: LARGE MIRRORS, FACTORY SIDE MIRRORS, ROOF RACKS, LH & RH TOOLBOXES, BED TOOLBOX. SET OF FOUR MOUNTED RIMS AND STUDDED WINTER TIRES. BLIZZARD PLOW MOUNTING EQUIPMENT, INCLUDING INSTALLED INTERIOR CABLING AND CONTROLS.
27     2004 HUDSON HSE18 PRO-SERIES EQUIPMENT TRAILER, 16'L X 8', 40" BEAVER TAIL, VIN: 10MMSE18341000790. 6' RAMPS, GROSS WEIGHT: 16,950 LBS, INSPECTION STICKER EXPIRED 12/2021, INSPECTED YEARLY AT HARRY J. SMITH CO., BRAKES DONE 3-YEARS/400+/- MILES AGO,
28     DAMBOISE 4" STEEL HD AGGREGATE SCREEN, 9' 4"W X 93"H X 8'D, 4"X4" SCREEN
29     MVH 150VGH SOIL COMPACTER, 16.9" X 27.6" PLATE SIZE, 6,070 LBS CENTRIFUGAL FORCE, 331 LBS GROSS WEIGHT, ALL BEARINGS/SUSPENSION REPLACED IN 2020, ENGINE REPLACED IN 2021, HAS LESS THAN 50 HOURS USE. ALWAYS COVERED AND/OR SECURED INDOORS WHEN NOT IN USE.
30     LOT: 3-BOBCAT 12-16.5" TIRES & RIMS, SPARE RIM, AIR RIDE SEAT (NEEDS AIR BAG)
31     ALUM-A-BRAKE 10' 6" ALUMINUM BENDING BRAKE, FULLY LOADED, WITH ALL AVAILABLE OPTIONS, LEGS, WHEELS. HAS NEW CUTTERS WITH VERY LITTLE USE, STORED INDOORS ALWAYS AN NEVER ABUSED.
32     LOT: 22-ASSORTED LONGHANDLED TOOLS, 20LB. HAMMER, LANDSCAPE RAKES
33     DELTA CONSOLIDATED 100-GAL FUEL TANK, TUTHILL 12V ELECTRIC PUMP, MODEL #: 484000, S/N: 151921
34     2007 CARRY-ON TRAILER, SINGLE AXEL ENCLOSED TRAILER. WHITE. 6' X 12'
35     2006 HAULMARK 6'X12' ENCLOSED TRAILER WITH OVER $9,000 IN PLUMBING INVENTORY! S/N: 16HCB12146P052693. MODEL: TS6X12DS2 2" BALL, REAR RAMP DOOR, USED AS PARKED LOCKABLE STORAGE FOR PLUMBING SUPPLIES, LITTLE TO NO DRIVING TIME ON ANY ROADS.
36     366-GALLON PLASTIC WATER TOTE
37     FORM/PLANKS TRAILER, W/ WHITE STORAGE BOXES, 42" SQUARE WATER STORAGE TANK
38     44'L X 14'W X 15'H STORAGE BUILDING
39     PAIR OF STEEL SAW HORSES, 37"H X 47"W
40     CHAIN DRAG, 90"W X 80"L
41     24' X 14" ALUMINUM SCAFFOLD PLANK
42     15' ALUMINUM SCAFFOLD PLANK
43     8' FIBERGLASS STEP LADDER
44     28' FIBERGLASS EXTENSION LADDER
45     (2) CONCRETE BULL FLOATS WITH POLES
46     TAPCO PROTRAX MULTI ANGLE SAW TABLE, WITH SAW, $1500+ NEW WITH SAW, WELL TAKEN CARE OF, STORED INDOORS
47     LOT: 160 24" STEEL FOOTING PINS
48     SPIN SCREED POWER HEAD, 22', 16' & 6' ROLLER TUBES, UNCUT, POWER HEAD $1225 NEW, TUBE $600 NEW
49     (16) ROLLS OF SILT FENCING
50     ROLL OF 12.5' X 360' LANDSCAPE FELT FABRIC & PARTIAL ROLL OF WOVEN DRIVEWAY ROADWAY FABRIC, 12.5'L
51     LOT: OVER $9,000 OF 6" & 4" SDR 35 PIPE AND FITTINGS (SEE INVENTORY IN PHOTOS)
52     LOT OF ASSORTED MILL FELT
53     SAW TABLE
54     24' FIBERGLASS EXTENSION LADDER
55     (2) 16' FIBERGLASS EXTENSION LADDERS
56     1986 DORSEY 48' TANDEM AXLE VAN STORAGE TRAILER, REAR BARN SWING DOORS
57     1987 DORSEY 48' TANDEM AXLE VAN STORAGE TRAILER, REAR BARN SWING DOORS. INCLUDES CONTENTS OF TRAILER, (SDR35 PLUMBING FITTING INVENTORY SOLD SEPARATE WITH LOT 51) S/N: 1DTV11X26GA175185, CONTENTS: TURNBUCKLES, HD DRYWALL CART, STEEL STOCK, DELTA JOINTER, DELTA TABLE SAW, ROCKWELL/DELTA TABLE SAW, WOOD CARPENTER'S TOOLBOX W/ HAND PLANES, LEVEL, BUCKET SEAT, CREEPER, STAGING PLANK, TOOL BUCKET, JOINT COMPOUND, TRIM BOARD, CLOSET SHELVES, ACCU-CRAFT WORK BENCH, WATER HOSE, CONTRACTOR'S 10" TABLE SAW
58     45' TANDEM AXLE VAN STORAGE TRAILER, BARN SWING DOOR, INCLUDES CONTENTS OF TRAILER, CONTENTS: POLY ROPE, ASSORTED PNY PIPE CLAMPS, WOOD TOOL BOX, FOUNDATION HARDWARE, MORTAR MIX, TOTE, WIRE, PLASTIC WATER LINE, WATER HOSE, LONG HANDLED TOOLS, PLASTIC BARREL, BAKER'S STAGING
59     LOT: LADDER W/ ROOF HOOK, 20' BLACK IRON PIPE, DRAIN PIPE, HOSE, 3-BARRELS
60     GARDEN CART
61     LOT: 32-CEMENT BLOCKS
62     DOG SLED
63     WEATHER GUARD STEEL TRUCK TOOL BOX
64     LOT OF 4-STEEL TRAILER FENDERS
65     LOT OF 70- STEEL SURVEY PINS
66     (3) ROLLS OF ERROSION CONTROL MATTING
67     LOT OF 24" ROOF TRUSS BRACES
68     (7) PLASTIC MAIL BOXES
69     MASTER MH-75T-KFA 75,000 BTU SPACE HEATER
70     MASTER MH-75T-KFA 75,000 BTU SPACE HEATER
71     HILTI DX350 PISTON DRIVE TOOL W/ CASE
72     ROBERTS LONGNECK 6" JAMB SAW
73     MILWAUKEE 8 1/4" CIRCULAR SAW
74     PORTER-CABLE NARROW CROWN STAPLER
75     BOSTITCH SB-150SLBC STAPLER
76     BOSTITCH F28WW FRAMING NAILER
77     BOSTITCH FRAMING NAILER, OBTAINED USED, NEVER OPERATED, CONDITION UNKNOWN
78     BOSTITCH F28WW FRAMING NAILER
79     BOSTITCH F28WW FRAMING NAILER
80     BOSTITCH F28WW FRAMING NAILER
81     MAKITA COIL ROOFING NAILER
82     LOT: ROCKWELL HINGE BUTT TEMPLATE, 226 PORTA-PLANER DOOR PLANER , ROUTER, ELECTRIC BLOCK PLANER
83     LOT: RYOBI R163 ROUTER & SS50 SPEED SAW ELECTRIC ROTARY CUTTER
84     MAKITA 6013BR ELECTRIC DRILL & 7 1/4" CIRCULAR SAW
85     LOT: 2-DRYWALL SCREW SHOOTERS, MAKITA & DEWALT
86     MAKITA PORTABAND PORTABLE BAND SAW, SPARE BLADE
87     PORTER-CABLE TIGER SAW RECIPROCATING SAW
88     MAKITA LS1220 12" COMPOUND MITER SAW
89     SPECTRA PRECISION LASER LL440 W/ TRIPOD
90     SEARS & ROEBUCK MODEL 789.46194 TRANSIT
91     16' SURVEY LEVELING ROD, 1/10'S
92     13' SURVEY LEVELING ROD, FEET & INCHES
93     LOT: 4-MAKITA 9V CORDLESS DRILLS, 2-LIGHTS, 6-BATTERIES, 4-CHARGERS
94     (3) MILWAUKEE 1/2" ELECTRIC CORDED DRILLS
95     (2) MILWAUKEE CORDED DRYWALL SCREW GUNS
96     SHINGLE SHEAR SHINGLE CUTTER
97     LASERLINE DIRECT READING LASER ROD, 1/10'S FEET
98     LUFTKIN PRO SERIES SSMW38 MEASURING WHEEL
99     WOODWORKING VISE
100     HD MULTI VISE
101     (2) MAGNESIUM STRAIGHT EDGES, 16' & 9'
102     REBAR CUTTER
103     PITTSBURGH HD CREEPER (NEW IN BOX)
104     ESCORT ALUMINUM APPLIANCE DOLLY
105     PEX TUBING DISPENSER
106     QUEST 11-GALLON PORTABLE AIR TANK
107     ROCKWELL DOVETAIL JIG
108     (3) ALUMINUM LADDER BRACKETS
109     100' #10 ELECTRICAL EXTENSION CORD
110     50' #10 ELECTRICAL EXTENSION CORD
111     LETTER READER BOARD SIGN W/ LETTERS & NUMBERS
112     2014 24" FLOOR FAN
113     LOT: 10-DECORATIVE CORNERS
114     FILL-RITE HD PISTON HAND PUMP
115     MILWAUKEE DRILL/HAMMER DRIL W/ BITS, CASE
116     HI-LIFT JACK
117     LOT: 4-CHAIN BINDERS
118     (3) AIR HOSES
119     PEDESTAL STAND
120     50LB. CARPET/LAMINATE ROLLER
121     (2) 24" RIDGID PIPE WRENCHES
122     RIDGID 48" PIPE WRENCH
123     RIDGID 48" PIPE WRENCH
124     PRO-KNEE KNEE PADS
125     (2) GORILLA LADDERS 300LB. CAP., ALUMINUM WORK PLATFORM, 4'W X 12"D X 20"H
126     HEAVY DUTY 2-TON HAND CABLE PULLER
127     HEAVY DUTY 2-TON HAND CABLE PULLER
128     8' SURVEY LEVELING ROD, FEET & INCHES
129     HILTI TE24 HAMMER DRILL W/ CASE & 25-ASSORTED BITS
130     LICOLN ELECTRIC AC-225-S VARIABLE VOLTASGE AC ARC WELDER, ROD, HELMET, GLOVES, CART, 50' POWER CORD, BRUSHES, PUNCH
131     DELTA 16-1/2" 12-SPEED FLOOR DRILL PRESS MODEL 17-900
132     HUNTER CONROY 42" CEILING FAN/LIGHT
133     HUNTER CARAWAY 44" CEILING FAN/LIGHT
134     HAMPTON BAY 2-LIGHT VANITY FIXTURE
135     LOT: DELTA NEW & USED SHOWER & TUB VALVES
136     (8) NEW MOEN SHOWER CONTROLS

To View The Real Estate Auction Website
Click Here.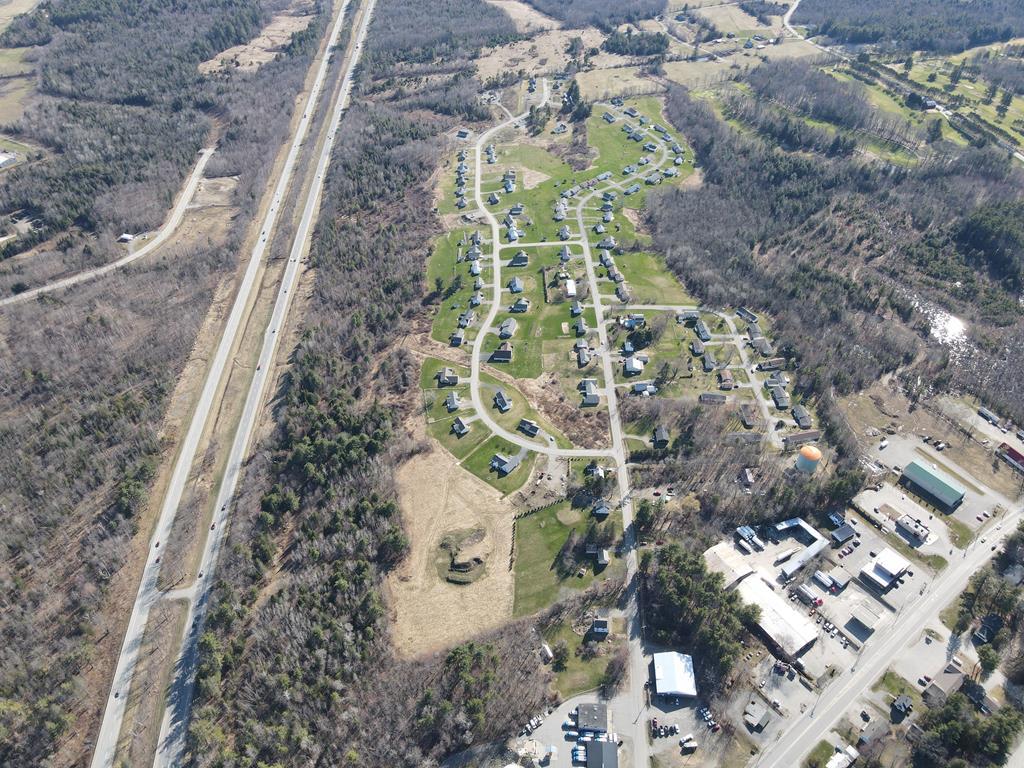 TERMS: Valid credit card required to bid. Payment will be by Visa/MC, Wire Transfer Only. Auctioneer may charge buyer's credit card the entire invoice amount at the conclusion of the auction if payment arrangements are not made. 17% Buyer's Premium. Purchaser responsible for all disconnects, shipping & handling costs. For more information call (207) 885-5100 and request auction number 22-42E. Richard J. Keenan #236. Our 50th Year & 8,442nd Auction.

REMOVAL DATE: THURSDAY, JUNE 2ND FROM 8AM-2PM. ALL SMALL ITEMS MUST BE REMOVED ON JUNE 2ND. ADDITIONAL TIME FOR STORAGE TRAILERS MAY BE PROVIDED UPON REQUEST. NO FORKLIFT ONSITE. BUYER RESPONSIBLE FOR ALL LOADING. SELLER WILL NOT HAND CARRY AND LOAD YOUR ITEMS. PLEASE BE PREPARED TO LOAD YOUR OWN ITEMS.

DIRECTIONAL MAP:

DIRECTIONS: Heading north on I95 take the Waterville/Oakland Exit 127, turn left onto Kennedy Memorial Drive and follow .3 miles, turn left onto Shores Rd., which is just after NAPA Auto Parts. Follow Shores Rd. .2 miles to Meadow Drive on the left. Follow Meadow Drive and lot signs are posted throughout.