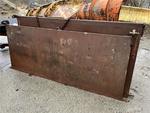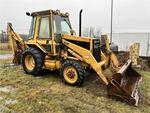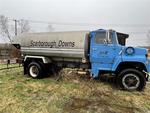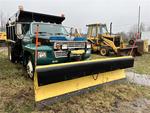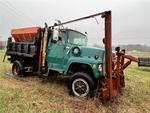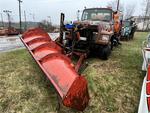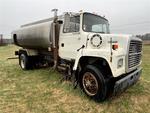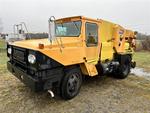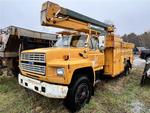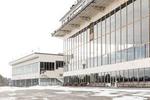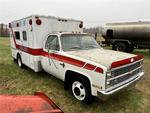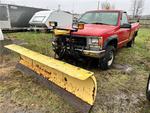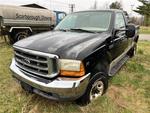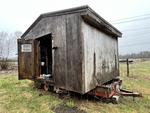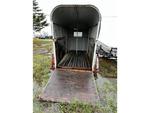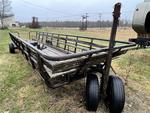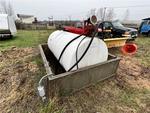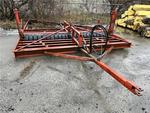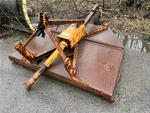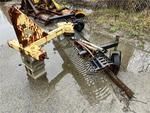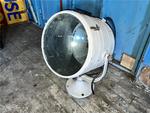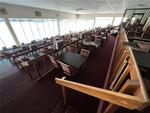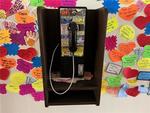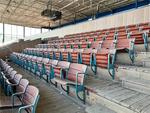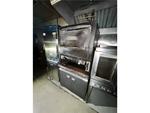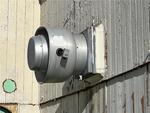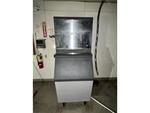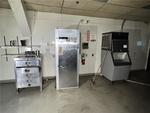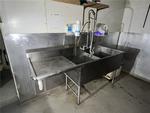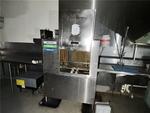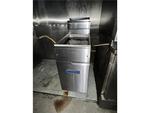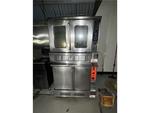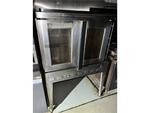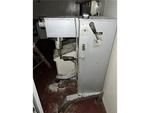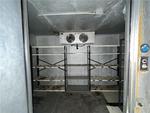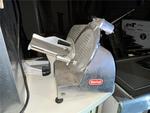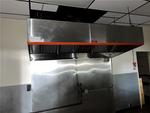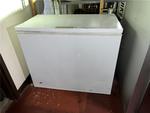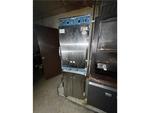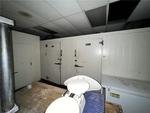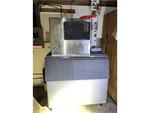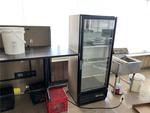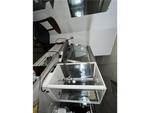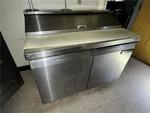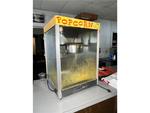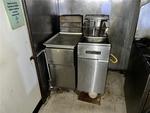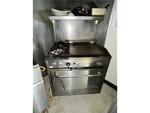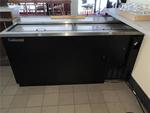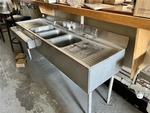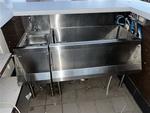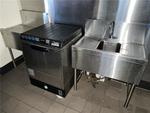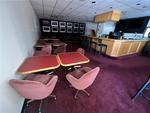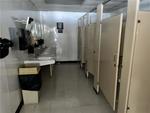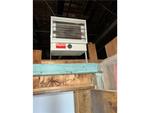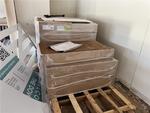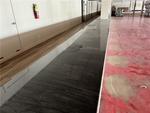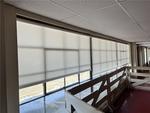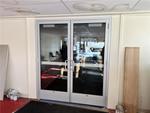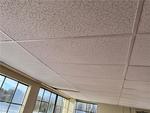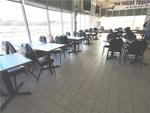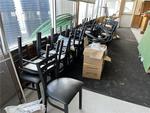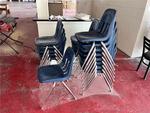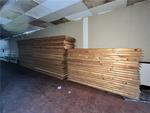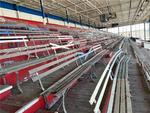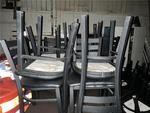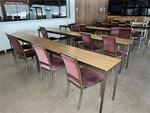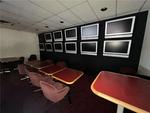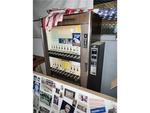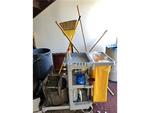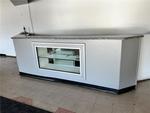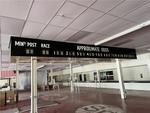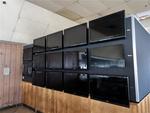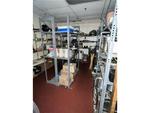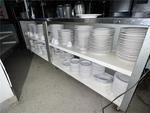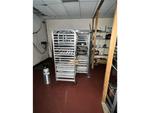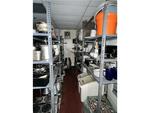 Auction 23-14
PUBLIC TIMED ONLINE AUCTION 23-14
*************************************************
CAT 416 TRACTOR LOADER BACKHOE - PLOW TRUCKS - WATER TRUCKS - SWEEPER - TRACK CONDITIONING EQUIPMENT - FOOD SERVICE & CONCESSION STAND EQUIPMENT, LOUNGE EQUIPMENT - REFRIGERATION - WALKIN COOLER & FREEZERS - LARGE INVENTORY OF TABLES, GRANDSTAND SEATING & BENCHES - BUILDING SALVAGE MATERIALS - TV'S - OFFICE FURNITURE
*************************************************
ONLINE BIDDING BEGINS: SUNDAY, MAY 14, 2023 AT 9AM
LOTS START CLOSING: WEDNESDAY, MAY 31, 2023 AT 1PM
*************************************************
RE: FORMER SCARBOROUGH DOWNS HARNESS RACING FACILITY (FACILITY CLOSED)
*************************************************
PREVIEW: MONDAY, MAY 22nd FROM 10AM-1PM, LOCATED ON SCARBOROUGH DOWNS RD, SCARBOROUGH, ME



YOU MUST LOG IN OR CREATE AN ACCOUNT ON PROXIBID.COM TO BID AT THIS SALE.
CLICK ON PROXIBID LOGO ABOVE TO VIEW COMPLETE CATALOG.

AUCTIONEERS NOTE: The Keenan Auction company is pleased to announce the upcoming timed online equipment auction of the former Scarborough Downs Harness Racing facility in Scarborough, ME. We will offer the food service, lounge, concession and support equipment located in the Main Grandstand, and The Downs Club facilities. Equipment from the 300-seat Downs Club Restaurant, Inside Track Lounge, Winner's Circle bar, and the VIP Lounge will all be sold to the highest bidder. Please join us for a 3-hour preview on Monday, May 22, 2023 from 10AM-1PM to view the hundreds of food service items, building salvage materials, office equipment and much more to be sold in this timed online auction event.

Regards,

Keenan Auction Company

AUCTION CATALOG AVAILABLE PLEASE CLICK PROXIBID LOGO ABOVE TO VIEW CATALOG.

HIGHLIGHTS INCLUDE:
- WALKIN COOLERS & FREEZERS
- KITCHEN HOOD SYSTEMS
- SEVERAL KITCHEN RANGES, 2, 4 & 6-BURNER, SOME WITH GRIDDLES
- BROILERS
- CONVECTION OVENS
- ELECTRIC PIZZA OVEN
- NUWAVE OVEN
- MICROWAVE OVENS
- COOK & HOLD OVENS
- DEEP FAT FRYERS
- DELI SLICER
- 30-QUART MIXER
- REFRIGERATED SANDWICH PREP TABLE
- ICE MAKERS
- KEGERATOR COOLER/DISPENSERS
- 1 & 2-DOOR REFRIGERATORS
- REFRIGERATED DESSERT DISPLAY
- UPRIGHT & CHEST FREEZERS
- BACK BAR SINKS & ICE BINS
- DISHWASHERS
- STAINLESS STEEL SINKS & TABLES
- 80+ SAWHORSE BASE TABLES
- LARGE INVENTORY OF FOLDING TABLES
- LARGE INVENTORY DINING ROOM & LOUNGE CHAIRS
- LARGE INVENTORY OF DINING ROOM & LOUNGE TABLES
- HUSSEY STADIUM SEATING
- LARGE INVENTORY OF PARK BENCH SEATING
- ASSORTED CONCESSION EQUIPMENT
- COFFEE EQUIPMENT
- STORAGE SHELVING
- STEEL SECURITY CAGE & DOOR
- COOLER RACKS
- SHEETPAN CARTS
- STAINLESS STEEL BUS CARTS
- CLEANING CARTS
- LARGE INVENTORY OF DISHWARE, GLASSWARE, COOKWARE & BAKEWARE
- NEW AND LIKE NEW CEILING TILE
- GRANITE COUNTERTOP
- DISPLAY COUNTERS
- RESTROOM FIXTURES, STALLS
- INTERIOR DOORS
- COMMERCIAL ALUMINUM STOREFRONT/RETAIL DOORS, SINGLE & DOUBLE
- ELECTRIC CEILING MOUNTED HEATERS
- ELECTRICAL PANELS, SWITCHES, DISCONNECTS
- ASSORTED SIZE HVAC SYSTEMS
- VARIOUS SIZE EXTERIOR AWNING FRAMES
- SEVERAL WINDOW SHADES
- OFFICE DESKS; METAL, WOOD, MANAGERIAL & EXECUTIVE
- CONFERENCE TABLE
- OFFICE SEATING; SWIVEL CHAIRS, SIDE ARM CHAIRS, CONFERENCE CHAIRS
- 2 & 4-DRAWER FILING CABINETS
- 2-DOOR METAL STORAGE CABINETS
- TIME CLOCK
- SPOTLIGHT
- CIGARETTE MACHINE

REMOVAL DATES: JUNE 1, 2,5 & 6 2023 FROM 8AM-3PM. MANY ITEMS ARE LOCATED ON THE SECOND FLOOR AND WILL REQUIRE REMOVAL DOWN STAIRWAYS.

DISCONNECTS: Buyers are responsible for disconnecting items purchased. All disconnects are to be performed in accordance with industry accepted standards and are to be performed by a qualified technician. Any disconnect will be conducted in observance of current guidelines, statues, laws, and policies of the federal, state, and local agencies and/or other governing parties.

TERMS: Valid credit card required to bid. Payment will be by Visa/MC, or Wire Transfer. 18% Buyer's Premium. Purchaser responsible for shipping & handling costs. For more information call (207) 885-5100 and request auction number 23-14. Richard J. Keenan #236. Our 51st Year & 8,522nd Auction.

INSURANCE: ALL BUYERS ARE REQUIRED TO PROVIDE INSURANCE COVERAGE DURING REMOVAL. PLEASE SEE COMPLETE TERMS & CONDITIONS OF SALE BELOW.

DIRECTIONAL MAP: (FACILITY IS LOCATED OFF PAYNE RD. ON THE SCARBOROUGH DOWNS RD.)




COMPLETE TERMS & CONDITIONS OF SALE



TERMS: Valid credit card required to bid. Payment in US Funds: VISA/MC, WIRE TRANSFER ONLY. 18% Buyer's Premium. AUCTIONEER WILL CHARGE BUYER'S CREDIT CARD AT THE CONCLUSION OF THE AUCTION. ALL SALES ARE FINAL. In the event of a credit card charge-back, buyer will be responsible for any incurred reasonable administrative and legal fees. Once you become a winning bidder, title passes (UCC) and you are responsible for your own merchandise. Auctioneer & Seller are not responsible for lost or stolen items.

SALES TAX: 5.5% Maine sales tax on all items. Dealers or exempt agencies must provide us with a copy of their annual resale certificate with the clerk at time of registration. Out-of-state residents are subject to Maine sales tax except if purchasing a motor vehicle and will be transporting from Maine to their place of residency.

REMOVAL OF MERCHANDISE: No items may be removed until complete payment has been received. Buyers are required to make their own shipping arrangements. If items are not picked up during removal period, buyer will forfeit the item(s) with no refunds.

REMOVAL DATES: THURSDAY, JUNE 1, FRIDAY, JUNE 2, MONDAY, JUNE 5 AND TUESDAY, JUNE 6 8AM-3PM. MANY ITEMS ARE LOCATED ON THE SECOND FLOOR AND WILL REQUIRE REMOVAL DOWN STAIRWAYS. LOCAL PICKUP ONLY, BUYER RESPONSIBLE FOR ALL SHIPPING ARRANGEMENTS. AUCTIONEER & SELLER WILL NOT HAND CARRY AND LOAD YOUR ITEMS. PLEASE BE PREPARED TO LOAD YOUR OWN ITEMS.

INSURANCE: Purchasers prior to removing items from the auction site, must provide a certificate of insurance stating coverage of a minimum of $1,000,000.00 General liability insurance naming Keenan Auction Company and Crossroads Holdings as Additional insureds. If utilizing employees, Workers Compensation coverage will also be required including a waiver of subrogation benefiting Keenan Auction Company and Crossroads Holdings. Purchasers without proper insurance coverages will be required to sign a liability waiver agreement releasing Auctioneer and seller from any liability resulting from purchaser's attendance at the auction site. ANY BUSINESS INCLUDING RIGGING, PLUMBING, ELECTRICAL & REFRIGERATION CONTRACTORS conducting business at the site must also provide the same insurance coverages states above.

DISCONNECTS: Purchaser is responsible for disconnecting any electrical, water, gas, fire protection systems, for items purchased. Disconnects are to be performed within the guidelines of industry-accepted standards and are to be performed by a qualified person. Any disconnect will be conducted in observance of current guidelines, statues, laws, and policies of the federal, state, and local agencies and/or other governing parties.

MISCELLANEOUS FEES: Auctioneer reserves the right to charge buyer's credit card, any unforeseen expenses for the removal/disconnect of item(s) purchased.

WARRANTIES:While descriptions are believed to be correct, the Auctioneer and the Seller make no warranties or guarantees, expressed or implied as to the genuineness, authenticity of, or defects in any lot, and will not be held responsible for advertising discrepancies or inaccuracies. Purchaser acknowledges that purchaser has had the opportunity to inspect the lots and that everything is sold on an 'AS IS', 'WHERE IS' basis except as expressly made in writing. No warranties are made as to the merchantability of any item or their fitness for any purpose. ALL SALES ARE FINAL. Auctioneer and Seller do not guarantee the accuracy or completeness of the information contained in the catalog. Purchasers should verify and inspect desired items prior to bidding. DESCRIPTIONS PROVIDED BY THE SELLER ARE FOR INFORMATIONAL PURPOSES ONLY AND SHOULD NOT BE RELIED UPON AS FACT. ALL ITEMS ARE SOLD AS-IS, WHERE-IS AND WITH ALL FAULTS. AUCTIONEER NOT RESPONSIBLE FOR DISCREPANCIES IN THE CATALOG. BUYER SHOULD INSPECT THE PHOTO(S) AND ATTEND THE PUBLIC PREVIEW(S).

DAMAGES:Buyer does hereby indemnify and hold harmless Auctioneer and Seller from any and all damages and claims of any type whatsoever, caused during the auction or arising out of the auction, or by the removal of the merchandise purchased. Buyer will be held responsible for any damage Buyer may create to the real property, other merchandise at the sale, or parties during the removal process. The Buyer, whether acting as principal, agent, officer or director of a company or otherwise, in any capacity whatsoever, and the company Buyer represents, both jointly and severally agrees to indemnify and save harmless Auctioneer and Seller and their employees, agents, and attorneys, and real property owner from any and all actions, causes of action, suits, damages, costs, and losses of any nature, including injury and death, arising from the purchase or use of any merchandise, or the attendance or participation of Bidder, his/her agents or employees, at the auction and/or on the auction site whether before, during, or after the auction.

DISPUTES: If any dispute arises between two or more bidders, the Auctioneer at his sole option may put up the lot again for sale at once and resell to the highest bidder.

BIDS MAY NOT BE RETRACTED 72 HOURS PRIOR TO THE END OF THE AUCTION.

BIDDING: The Auctioneer reserves the right to bid and to reject any and all bids including any bid.

LOTTING: The Auctioneer reserves the right to group one or more lots into one or more selling lots and to add to or delete from lots at Auctioneer's sole discretion. Absentee bids will not be accepted.

DEFAULT: In the event the Purchaser fails to pay the whole of the purchase price within the time set forth by the Seller, and/or fails to comply with any of the Terms and Conditions of Sale, the Seller may retain and/or recover the deposit specified as liquidated damages, and in addition thereto, can be resold at public or private sale without further notice. Any deficiency resulting from such resale shall be paid to the Seller by such resale and enforcement of the obligation there under. Buyer agrees to pay any and all charges and expenses incurred by reason of any breach of the Terms and Conditions of Sale, including without limitation reasonable attorney's fees.

PLEASE NOTE: By registering for this auction you have agreed to, and are bound contractually to the terms and conditions of this sale and understand that any bid you make falls under the Maine Auction Law, Title II, Section 2-328 of the Uniform Commercial Code, and the Statute of Frauds. Maine auctions are under the jurisdiction of the State of Maine Department of Professional and Financial Regulations, Board of Licensure of Auctioneers, 35 State House Station, Augusta, Maine, 04330. If you do not agree with the Terms and Conditions of the Sale, please do not bid.



INDEMNIFICATION AGREEMENT
CLICK HERE TO VIEW & DOWNLOAD INDEMNIFICATION AGREEMENT.