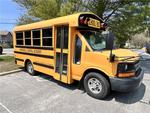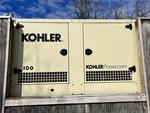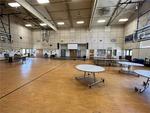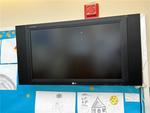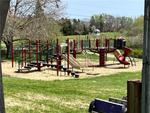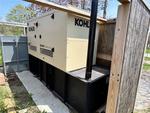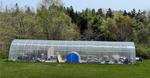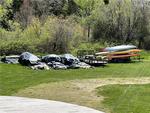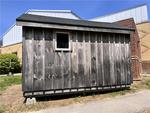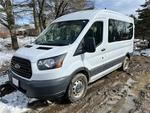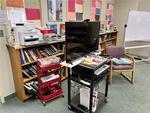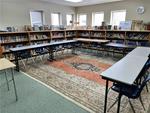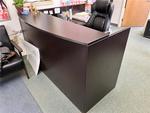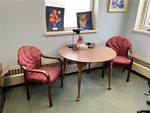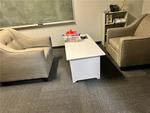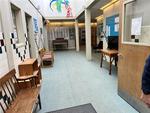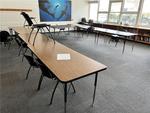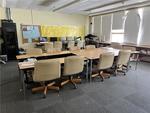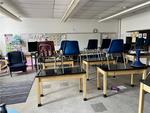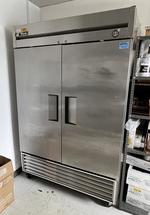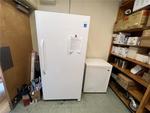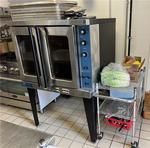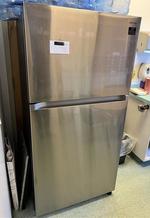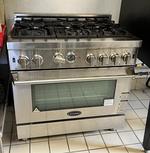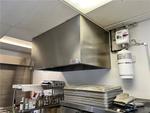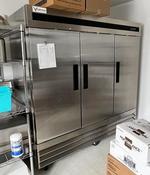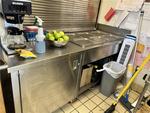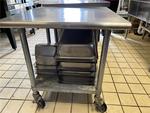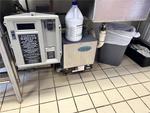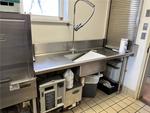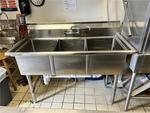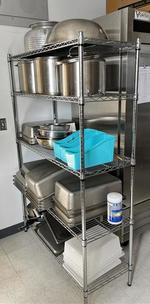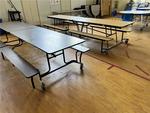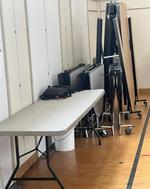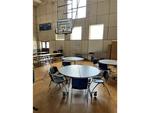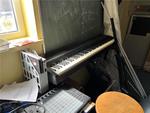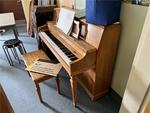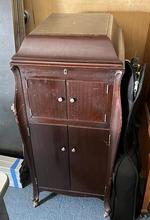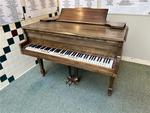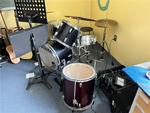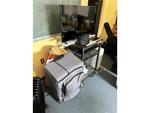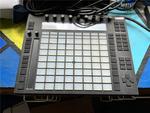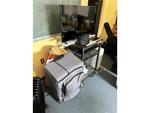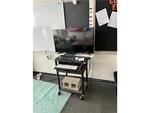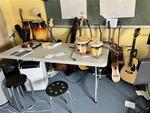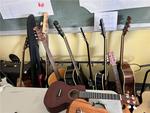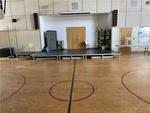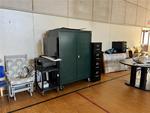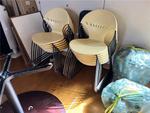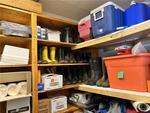 Auction 23-49
PUBLIC TIMED ONLINE AUCTION 23-49
*************************************************
(2) 2014 CHEVROLET BUSES - (2) 2017 FORD TRANSIT VANS - 2022 KOHLER 100KW DIESEL STANDBY GENERATOR - CLASSROOM & ADMINISTRATIVE FURNITURE - AUDIO VISUAL EQUIPMENT - (100+) CHROMEBOOK COMPUTERS - ELECTRONICS - ATHLETIC & OUTDOOR EQUIPMENT - MUSIC EQUIPMENT - PORTABLE STAGE - FOOD SERVICE EQUIPMENT - TABLES & CHAIRS - GREENHOUSE - SNOWBLOWERS - STORAGE SHED
*************************************************
ONLINE BIDDING BEGINS: SUNDAY, JUNE 25, 2023 AT 9AM
LOTS START CLOSING: MONDAY, JULY 10, 2023 AT 1PM
*************************************************
RE: COMPLETE LIQUIDATION OF HARPSWELL COASTAL ACADEMY, INC.
HARPSWELL, ME (SCHOOL CLOSING)
*************************************************
PREVIEW: THURSDAY, JUNE 29, 2023 FROM 10AM-12PM,
9 ASH POINT RD., HARPSWELL, ME.

YOU MUST LOG IN OR CREATE AN ACCOUNT ON PROXIBID.COM TO BID AT THIS SALE.


CLICK ON PROXIBID LOGO ABOVE TO VIEW COMPLETE CATALOG.

TERMS: Valid credit card required to bid. $100 Deposit To Bid Required. A $100 Hold Will Be Placed On Your Credit Card In Order To Bid At This Sale. Unsuccessful Bidders: The Hold Will Be Released Within 2-Business Days After The Sale Has Ended. Successful Bidders: The Hold Will Be Released After All Items Have Been Removed From The Property. Payment will be by Visa/MC, or Wire Transfer. 18% Buyer's Premium. Purchaser responsible for shipping & handling costs. Insurances required during removal. For more information call (207) 885-5100 and request auction number 23-49. Richard J. Keenan #236. Our 51st Year & 8,552nd Auction.

REMOVAL: TUESDAY, July 11, 2023 FROM 8AM-2PM. NO FORKLIFT ON SITE, LOCAL PICK UP ONLY. BUYER RESPONSIBLE FOR ALL SHIPPING ARRANGEMENTS. AUCTIONEER & SELLER DO NOT ASSIST WITH LOADING YOUR ITEMS. PLEASE BE PREPARED TO LOAD YOUR OWN ITEMS. BRING HELP AND PROPER LOADING EQUIPMENT. BUYER RESPONSIBLE FOR ALL DISCONNECTS.



DIRECTIONAL MAP:




COMPLETE TERMS & CONDITIONS OF SALE



TERMS: Valid credit card required to bid. $100 Deposit To Bid Required. A $100 Hold Will Be Placed On Your Credit Card In Order To Bid At This Sale. Unsuccessful Bidders: The Hold Will Be Released Within 2-Business Days After The Sale Has Ended. Successful Bidders: The Hold Will Be Released After All Items Have Been Removed From The Property. US Funds: VISA/MC, WIRE TRANSFER ONLY. 18% Buyer's Premium. AUCTIONEER WILL CHARGE BUYER'S CREDIT CARD AT THE CONCLUSION OF THE AUCTION. ALL SALES ARE FINAL. In the event of a credit card charge-back, buyer will be responsible for any incurred reasonable administrative and legal fees. Once you become a winning bidder, title passes (UCC) and you are responsible for your own merchandise. Auctioneer & Seller are not responsible for lost or stolen items.

SALES TAX: 5.5% Maine sales tax on all items. Dealers or exempt agencies must provide us with a copy of their annual resale certificate with the clerk at time of registration. Out-of-state residents are subject to Maine sales tax except if purchasing a motor vehicle and will be transporting from Maine to their place of residency.

REMOVAL OF MERCHANDISE: No items may be removed until complete payment has been received. Buyers are required to make their own shipping arrangements. If items are not picked up during removal period, buyer will forfeit the item(s) with no refunds.

REMOVAL DATES: TUESDAY, JULY 11, 2023 FROM 8AM-2PM. NO FORKLIFT ONSITE. BUYER RESPONSIBLE FOR LOADING OF ITEMS. AUCTIONEER WILL NOT ASSIST WITH LOADING. ADDITIONAL REMOVAL TIME BY APPOINTMENT FOR PLAYGROUND EQUIPMENT, GENERATOR AND GREENHOUSE ONLY. ALL OTHER ITEMS MUST BE REMOVED ON JULY 11, 2023 BY 2PM. THIS INCLUDES ALL KITCHEN EQUIPMENT.

PLAYGROUND EQUIPMENT: Purchaser of any of the playground equipment is required to fill any holes created during removal of equipment and bring to grade.

GENERATOR & TRANSFER SWITCH: Purchaser of Lot 1, the generator and transfer switch, must have the power reconnected to main distribution panel after disconnection of the equipment. This must be done by a licensed, master electrician, and at the purchaser's expense.

DISCONNECTS: Purchaser is responsible for disconnecting any electrical, water, gas, fire protection systems, for items purchased. Disconnects are to be performed within the guidelines of industry-accepted standards and are to be performed by a qualified person. Any disconnect will be conducted in observance of current guidelines, statues, laws, and policies of the federal, state, and local agencies and/or other governing parties.

RIGGERS: Riggers conducting business at the auction sites must provide a certificate of insurance stating coverage of a minimum of $1,000,000.00 General liability insurance prior to beginning removal. It is the purchasers responsibility to provide to the auctioneer the proof of liability insurance. Additional insured may be required on the certificate of insurance.

AREA RIGGING COMPANIES:
COTE CRANE & RIGGING, AUBURN, ME - (207)783-0561
DAVIS MAINTENANCE & RIGGING, BIDDEFORD, ME - (207)284-4247
DARYL D. GUSHEE RIGGING, NEW GLOUCESTER, ME - (207)926-3467
H&H RIGGING, FALMOUTH, ME - (207)797-0410

MISCELLANEOUS FEES: Auctioneer reserves the right to charge buyer's credit card, any unforeseen expenses for the removal/disconnect of item(s) purchased.

WARRANTIES:While descriptions are believed to be correct, the Auctioneer and the Seller make no warranties or guarantees, expressed or implied as to the genuineness, authenticity of, or defects in any lot, and will not be held responsible for advertising discrepancies or inaccuracies. Purchaser acknowledges that purchaser has had the opportunity to inspect the lots and that everything is sold on an 'AS IS', 'WHERE IS' basis except as expressly made in writing. No warranties are made as to the merchantability of any item or their fitness for any purpose. ALL SALES ARE FINAL. Auctioneer and Seller do not guarantee the accuracy or completeness of the information contained in the catalog. Purchasers should verify and inspect desired items prior to bidding. DESCRIPTIONS PROVIDED BY THE SELLER ARE FOR INFORMATIONAL PURPOSES ONLY AND SHOULD NOT BE RELIED UPON AS FACT. ALL ITEMS ARE SOLD AS-IS, WHERE-IS AND WITH ALL FAULTS. AUCTIONEER NOT RESPONSIBLE FOR DISCREPANCIES IN THE CATALOG. BUYER SHOULD INSPECT THE PHOTO(S) AND ATTEND THE PUBLIC PREVIEW(S).

DAMAGES:Buyer does hereby indemnify and hold harmless Auctioneer and Seller from any and all damages and claims of any type whatsoever, caused during the auction or arising out of the auction, or by the removal of the merchandise purchased. Buyer will be held responsible for any damage Buyer may create to the real property, other merchandise at the sale, or parties during the removal process. The Buyer, whether acting as principal, agent, officer or director of a company or otherwise, in any capacity whatsoever, and the company Buyer represents, both jointly and severally agrees to indemnify and save harmless Auctioneer and Seller and their employees, agents, and attorneys, and real property owner from any and all actions, causes of action, suits, damages, costs, and losses of any nature, including injury and death, arising from the purchase or use of any merchandise, or the attendance or participation of Bidder, his/her agents or employees, at the auction and/or on the auction site whether before, during, or after the auction.

DISPUTES: If any dispute arises between two or more bidders, the Auctioneer at his sole option may put up the lot again for sale at once and resell to the highest bidder.

BIDS MAY NOT BE RETRACTED 72 HOURS PRIOR TO THE END OF THE AUCTION.

BIDDING: The Auctioneer reserves the right to bid and to reject any and all bids including any bid.

LOTTING: The Auctioneer reserves the right to group one or more lots into one or more selling lots and to add to or delete from lots at Auctioneer's sole discretion. Absentee bids will not be accepted.
DEFAULT: In the event the Purchaser fails to pay the whole of the purchase price within the time set forth by the Seller, and/or fails to comply with any of the Terms and Conditions of Sale, the Seller may retain and/or recover the deposit specified as liquidated damages, and in addition thereto, can be resold at public or private sale without further notice. Any deficiency resulting from such resale shall be paid to the Seller by such resale and enforcement of the obligation there under. Buyer agrees to pay any and all charges and expenses incurred by reason of any breach of the Terms and Conditions of Sale, including without limitation reasonable attorney's fees.

PLEASE NOTE: By registering for this auction you have agreed to, and are bound contractually to the terms and conditions of this sale and understand that any bid you make falls under the Maine Auction Law, Title II, Section 2-328 of the Uniform Commercial Code, and the Statute of Frauds. Maine auctions are under the jurisdiction of the State of Maine Department of Professional and Financial Regulations, Board of Licensure of Auctioneers, 35 State House Station, Augusta, Maine, 04330. If you do not agree with the Terms and Conditions of the Sale, please do not bid.