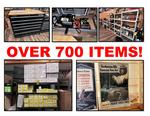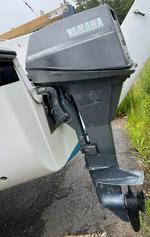 MACGREGOR SAILBOAT, TRAILER, MOTOR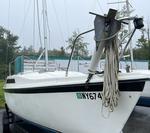 1999 CHEVROLET G30 HIGH CUBE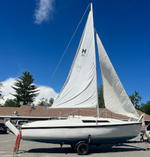 MACGREGOR SAILBOAT, TRAILER, MOTOR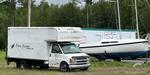 1999 CHEVROLET G30 HIGH CUBE

1999 CHEVROLET G30 HIGH CUBE


(2) OFFICE/SITE TRAILERS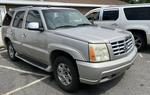 2004 CADILLAC ESCALADE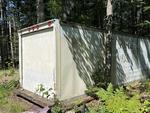 STORAGE VAN BODY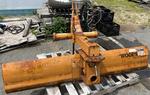 WOODS 72


ORU KAYAK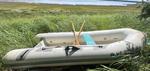 AVON INFLATABLE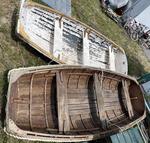 DINGHIES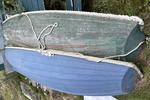 DINGHIES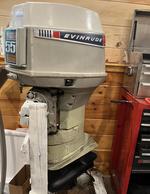 EVINRUDE 55HP OUTBOARD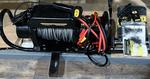 CHAMPION 10,000LB. WINCH

9-DRAWER TOOL CHEST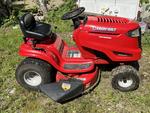 TROY-BILT PONY 17.5HP LAWN TRACTOR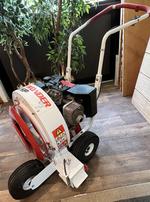 LITTLE WONDER 8HP BLOWER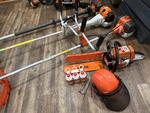 STIHL POWER EQUIPMENT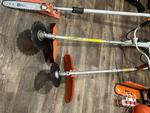 STIHL BRUSH SAWS, CHAINSAW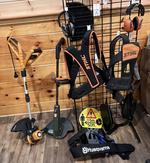 STIHL EQUIPMENT & OTHERS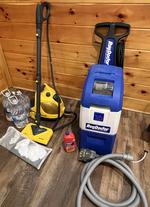 VACUUM & RUG DOCTOR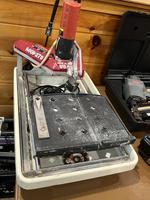 MK270 TILE SAW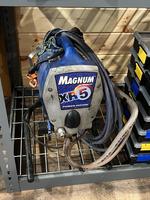 GRACO MAGNUM XR5 PAINT SPRAYER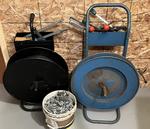 2-BANDING CARTS & BANDING TOOLS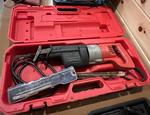 MILWAUKEE SAWZALL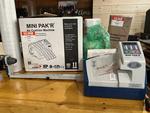 MINI PAK'R AIR CUSHION/PILLOW MACHINE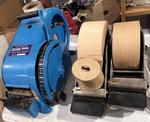 BUTLER BROS. TAPER DISPENSER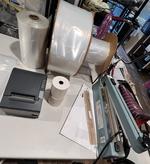 IMPULSE SEALER & ROLLED PLASTIC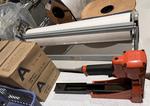 CARTON STABLER & PAPER DISPENSER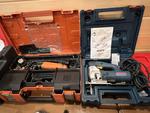 FEIN & BOSCH POWER TOOLS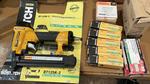 BOSTITCH BRAD NAILER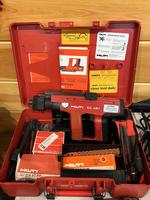 HILTI DX451 POWDER ACTUATED TOOL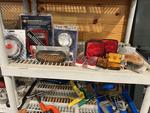 ASSORTED LIGHTS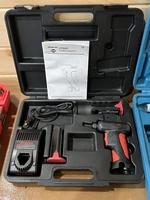 SNAP-ON CTS561 CORDLESS SCREWDRIVER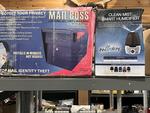 MAILBOX & HUMIDIFIER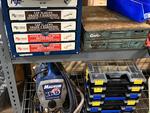 MIDWEST FASTENERS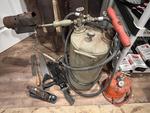 TORCH & MISC. TOOLS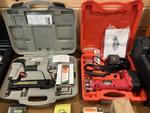 PORTER-CABLE STAPLER & CUT-OUT TOOL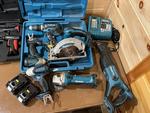 5-PC MAKITA CORDLESS TOOL SET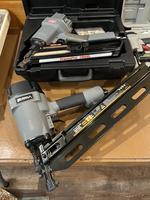 FRAMING NAILERS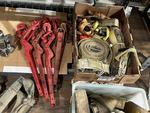 CHAIN BINDERS & STRAPS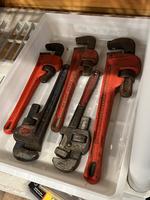 5-PIPE WRENCHES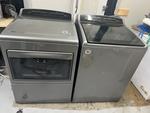 WHIRLPOOL WASHER & DRYER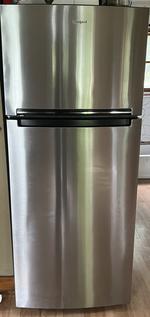 2021 WHIRLPOOL REFRIGERATOR/FREEZER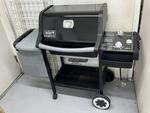 WEBER GENESIS SILVER GAS GRILL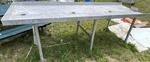 CLEANING TABLE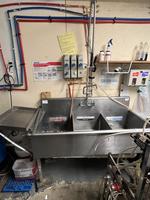 3-BAY S/S SINK & SPRAY NOZZLE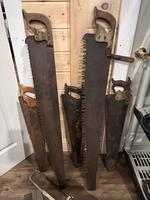 VINTAGE HAND SAWS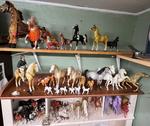 ASSORTED COLLECTIBLE HORSE FIGURINES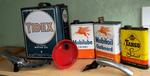 VINTAGE COLLECTIBLE OIL CANS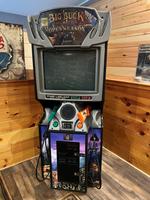 BIG BUCK HUNTER PRO OPEN SEASON ARCADE MACHINE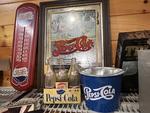 PEPSI COLLECTIBLES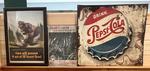 VINTAGE PRINTS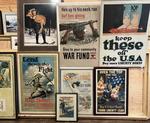 VINTAGE PRINTS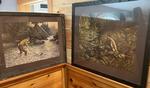 VINTAGE FISHING PRINTS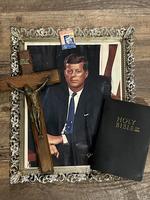 JFK PHOTO, CROSS & BIBLE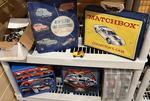 COLLECTIBLE MATCHBOX LOT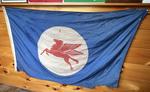 SHELL FLAG


ALLIGATOR SKULL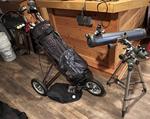 GOLF CLUBS, CART, TELESCOPE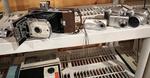 VINTAGE CAMERA EQUIPMENT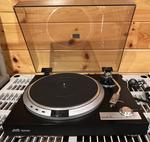 JVC RECORD PLAYER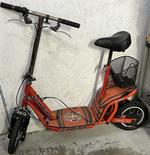 SCHWINN ELECTRIC BIKE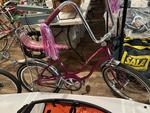 SCHWINN STINGRAY SLIK CHIC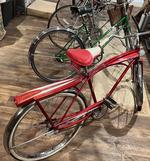 MURRAY METEOR FLITE BICYCLE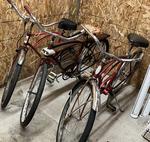 VINTAGE BICYCLES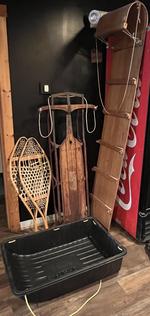 TOBOGGAN, RUNNER & JET SLED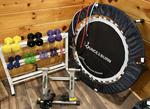 FITNESS EQUIPMENT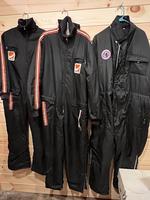 VINTAGE SNOWMOBILE SUITS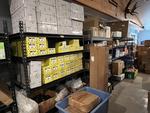 PARTS INVENTORY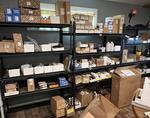 BEARINGS, SMALL ENGINE PARTS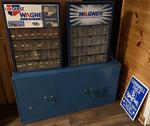 AUTO LIGHT BULB CABINETS & CONTENTS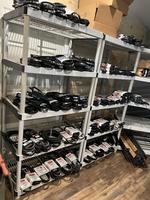 BELT INVENTORY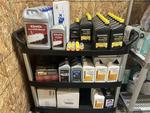 BAR&CHAIN OIL, ENGINE OILS, LUBES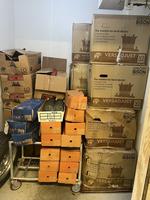 VERSADJUST DECK LEVELING INVENTORY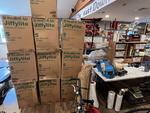 JIFFYLITE CUSHOINED MAILERS
Auction 23-102
PUBLIC TIMED ONLINE AUCTION 23-102
1999 CHEVROLET G3500 BOX TRUCK - 2004 CADILLAC ESCALADE - OFFICE TRAILERS - STORAGE BODY - APPLIANCES - ZODIAC INFLATABLE - KAYAK - MACGREGOR SAILBOAT - VINTAGE OUTBOARD MOTORS - FORKLIFT, VEHICLE & SMALL ENGINE PARTS INVENTORY - LAWN TRACTOR - STIHL POWER EQUIPMENT - NEW SAFETY HARNESS INVENTORY - CONTRACTOR'S TOOLS - ANTIQUES - VINTAGE BICYCLES - WWI & WWII PRINTS & POSTERS - BACK BAR REFRIGERATION
RE: SURPLUS OF BOSTON NEW GARDEN & OTHERS

ONLINE BIDDING BEGINS:
SUNDAY, SEPTEMBER 17, 2023 AT 9AM
LOTS START CLOSING:
MONDAY, OCTOBER 2, 2023 AT 1PM

PREVIEW DATES: FRIDAY, SEPTEMBER 22, FROM 10AM-12PM
WEDNESDAY, SEPTEMBER 27TH FROM 4-7PM
SUNDAY, OCTOBER 1ST FROM 11AM-1PM
436 KENNEDY HWY. US RT 1A, MILBRIDGE, ME

YOU MUST LOG IN OR CREATE AN ACCOUNT ON PROXIBID.COM TO BID AT THIS SALE.
CLICK ON PROXIBID LOGO BELOW TO VIEW CATALOG.



STAGGERED END TIMES: The Timed Online Auction will be utilizing a staggered end time of (10) Lots ending every (2) minutes. Extending bidding will continue into the next end time until there is no bid for a full 2 minute period. (Lots 1-10 end at 1PM, Lots 11-20 end at 1:02PM, Lots 21-30 end at 1:04PM, etc. unless the lot is in extended bidding.)

DIRECTIONAL MAP:


REMOVAL: Tuesday, October 3, 2023 from 8AM-3PM. Additional time beyond October 3rd will be by appointment only. Winning bidders may contact auctioneer's office for more information.

TERMS: Valid credit card required to bid. Payment will be Visa/MC only. 18% Buyer's Premium. Purchaser responsible for shipping arrangements. For more information contact Auctioneer's office at (207) 885-5100 and request auction #23-102. Richard J. Keenan #236. Our 51st Year & 8,582nd Auction.